Hybrid Event
Political Polarization and How It Affects This Year's Races
Event Category:
September 21 @ 4:00 pm

-

5:30 pm

Hybrid Event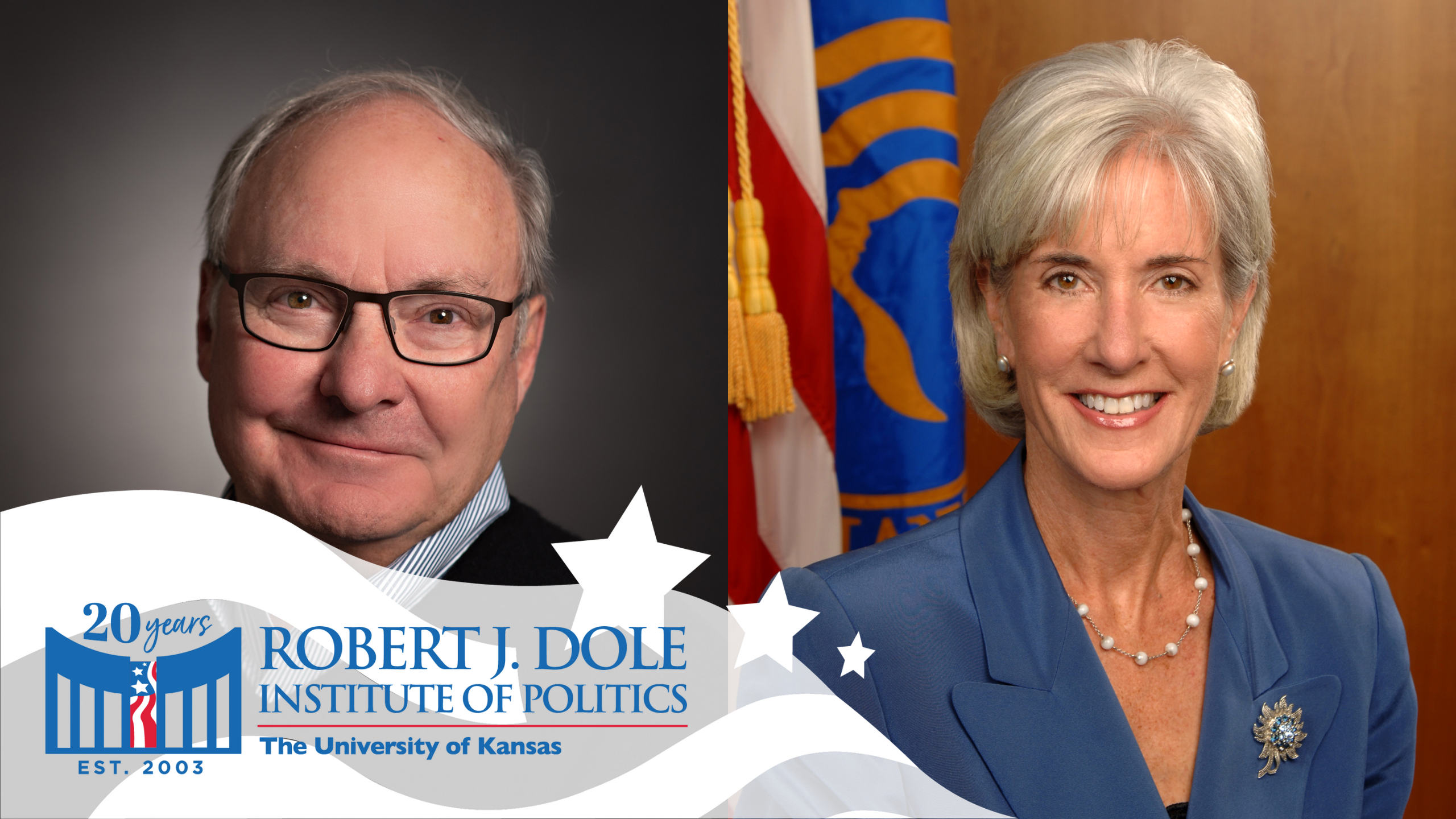 The most powerful force in politics today is deep, partisan polarization. A look at how that will affect this year's races and outcomes.
With the Honorable Katheleen Sebelius, Former Secretary of Health and Human Services and Governor of Kansas and Neil Newhouse, pollster for four Republican presidential campaigns and a range of congressional contests.
The Honorable Kathleen Sebelius was named one of the Forbes "World's 100 Most Powerful Women" in 2013.  Secretary Sebelius is one of America's foremost experts on health policy, health care reform, and executive leadership. She served as U.S. Secretary of Health & Human Services from 2009 to 2014, Governor of Kansas from 2003 to 2009 and Kansas Insurance Commissioner from 1995 to 2003. She also chaired the Democratic Governors Association in 2007. She is a member of the Dole Institute of Politics Board of Advisors.
Neil Newhouse is a partner and co-founder of Public Opinion Strategies, a national political and public affairs research firm which has been described by the New York Times as "the leading Republican polling company" in the country. Neil has been named "Pollster of the Year" by the American Association of Political Consultants a record-tying three times for his work on political and public affairs campaigns. Neil has worked in public opinion research for more than 35 years and has helped elect dozens of Members of Congress, U.S. Senators, and Governors. Neil has polled for four Presidential campaigns – Senator Robert Dole, President George W. Bush, Former Florida Governor Jeb Bush and he was the lead pollster for Massachusetts Governor Mitt Romney's 2012 campaign.
This semester's eight-part Discussion Group series, "Big Stakes, Big Consequence," will be led by Gerald F. Seib.
Gerald F. Seib has been a journalist with The Wall Street Journal for almost 45 years. He served as the Journal's Executive Washington Editor, and wrote the weekly "Capital Journal" column for 29 years. He also reported from the Middle East for the Journal in the mid-1980s, covered the White House, has moderated three presidential debates, and interviewed every president since Ronald Reagan.
The Robert J. Dole Institute of Politics is dedicated to promoting political and civic participation as well as civil discourse in a bipartisan, philosophically balanced manner. It is located on KU's West Campus and houses the Dole Archive and Special Collections. Through its robust public programming, congressional archive, and museum, the Dole Institute strives to celebrate public service and the legacies of US Senators Bob Dole and Elizabeth Dole.
Dole Fellows Program is made possible by:
Newman's Own Foundation
Seib's residency is sponsored by:
The Dolph Simons Family Fund
Related Events