2020 Politics in Review
September 22, 2021 @ 4:00 pm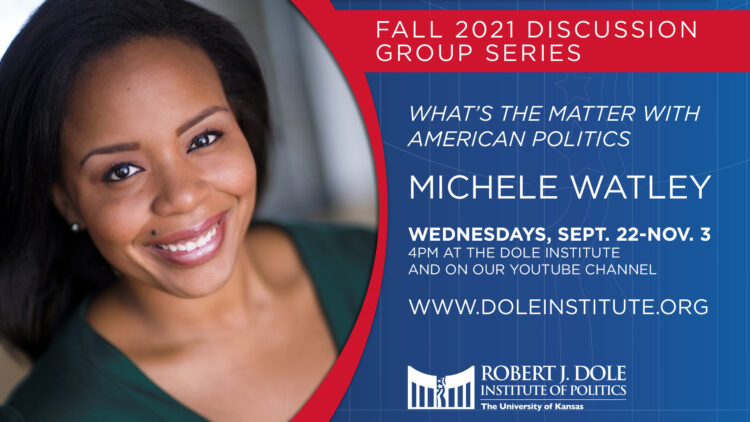 What's the Matter with American Politics: How Fake News, Black Women, COVID-19, Presidents 45 and 46, and Protests Might Shape Politics in 2022
2020 Politics in Review
Michele L. Watley
Wednesdays, September 22-November 3 | 4 p.m.
The fall 2021 discussion group series will examine how the political issues, leaders, and events of the past couple years have brought us to our current political climate and explore how these factors will impact the upcoming 2022 election season.
The Dole Discussion Groups are made possible by a grant from Newman's Own Foundation.