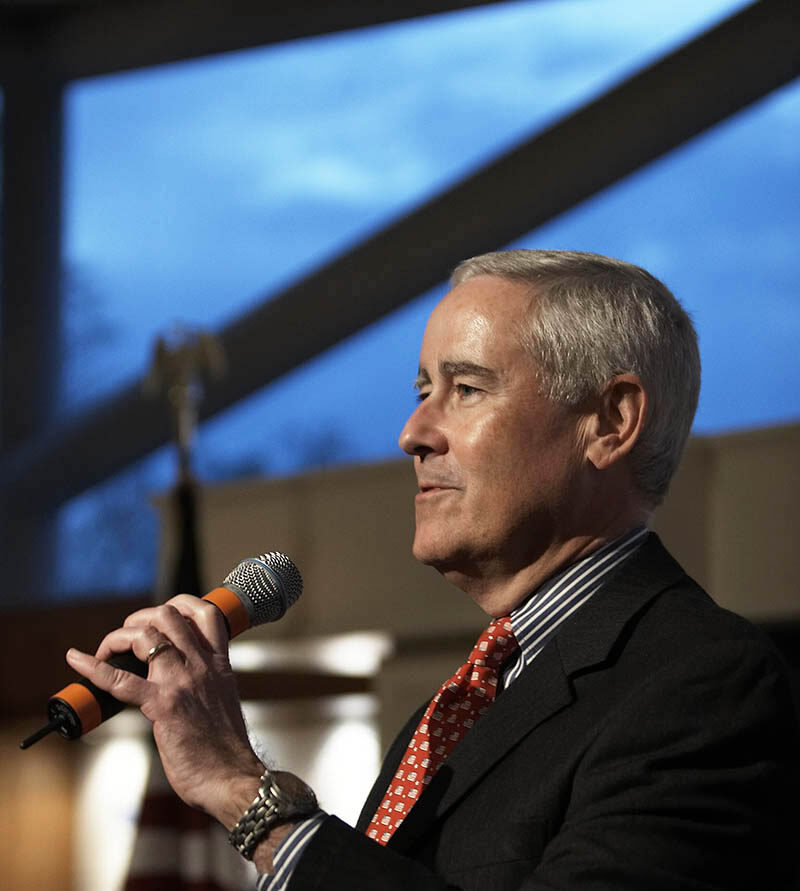 Director Emeritus, Bill Lacy
The Robert J. Dole Institute of Politics offers financial assistance to students at the University of Kansas in pursuit of careers in public service, politics, museum/archival studies or related fields and supports student learning opportunities beyond the classroom by providing financial assistance to offset the travel and living expenses associated with an internship.
Established in 2012, through a gift from Chuck and Diane Frickey, the program honors Director Emeritus Bill Lacy, who, having led the Dole Institute from 2004-2022, created world-class political programming with a bipartisan approach, keeping audiences entertained and informed. Under his direction, the Institute developed an engaging student-oriented culture that provides countless opportunities for civically minded KU students.
The Lacy Internship Assistance Program is open to all eligible University of Kansas students from all majors and without regard to race, gender, or ethnicity who are enrolled in the semester immediately prior to or immediately following the internship period. Preference is given to students who are active members of, and in good standing with, the Dole Institute of Politics Student Advisory Board (SAB). To join the SAB, students may contact the Dole Institute at any time during the school year.
Lacy Internship Assistance Application – 2023
Applications for unpaid internships may receive an amount greater than those with paid internships. Campaign internships are not eligible for consideration. To view all eligibility guidelines, please view the full application.
The deadline to apply for funding for winter and spring internships is Sunday, April 2, 2023.