Points of Pride
Highlighting major initiatives and programs
Each semester, we provide a full-slate of free programming for the public and the KU student body, in addition to hosting specialty events for schools, students, donors, and more. See highlights from previous semesters here, and explore our News & Features page for in-depth reviews of our programs.
The Senator Bob Dole Tribute Earthwork is seen on the Dole Institute's East Lawn.
The Landmark Celebration
2023 marks the Dole Institute's 20th Anniversary and 100 years since the birth of renowned Kansan, veteran, legislator, and statesman, Senator Bob Dole. The Dole Institute, along with our generous corporate and individual sponsors, produced a months-long celebration in honor of Senator Dole's legacy.
Explore the Landmark Celebration festivities, the Senator Bob Dole Tribute Earthwork, and more.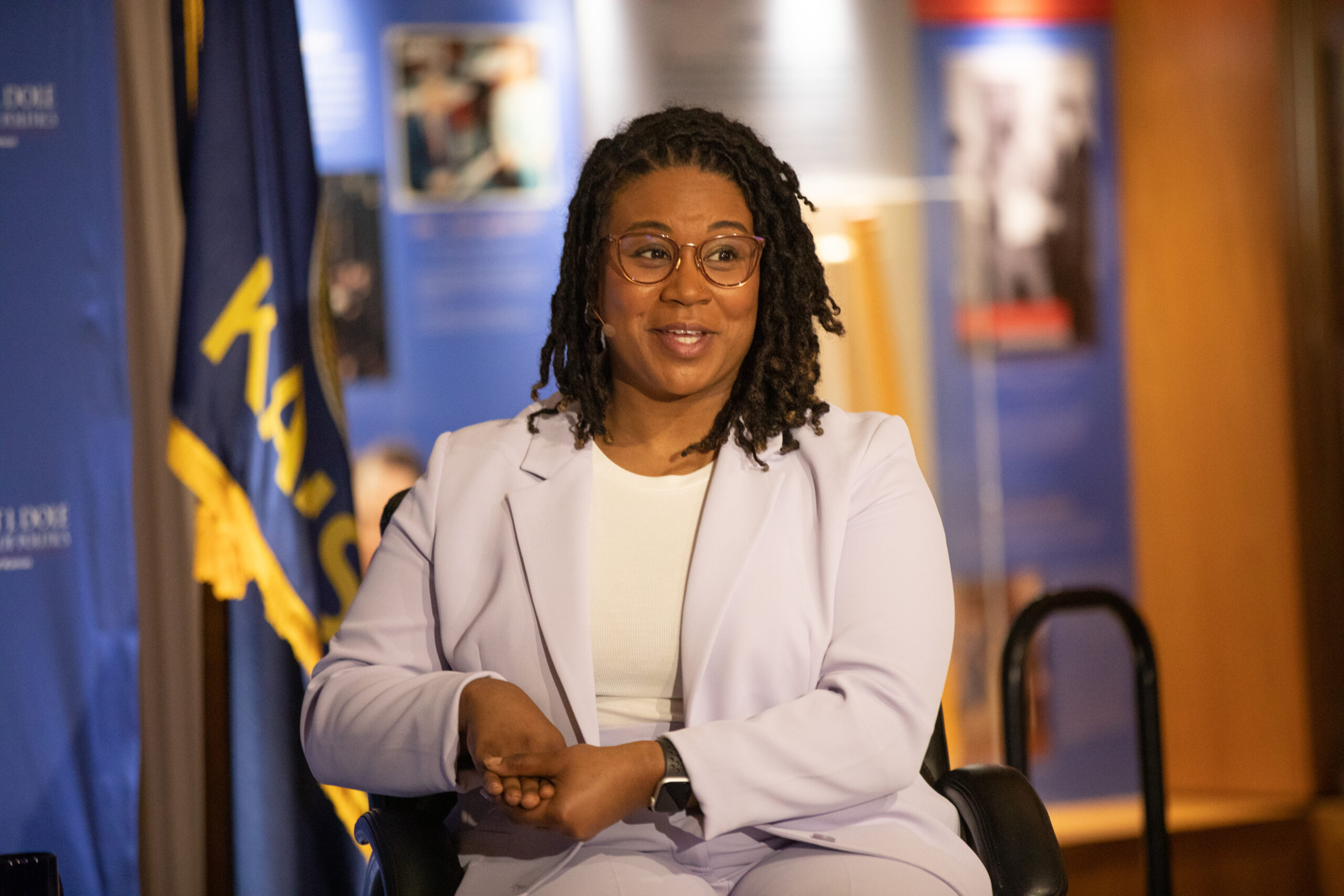 NPR's Juana Summers speaks at the Spring 2023 Journalism and Politics Lecture.
Spring 2023
We continued our celebration of our 20th Anniversary with a variety of programs, including signature programs such as The Dole Lecture, A Conversation on Race, and more. We also welcomed Dr. Qëndrim Gashi, our Spring 2023 Fellow, as he moderated the first part of our Discussion Group series, "Building Democracy in the 21st Century." The Dole Institute also engaged with students across Kansas, including students at the University of Kansas through the Student Advisory Board and its student-run programs. Finally, the Robert and Elizabeth Dole Archives and Special Collections continued its national partnership with congressional archives across the country to develop the American Congress Digital Archives Portal.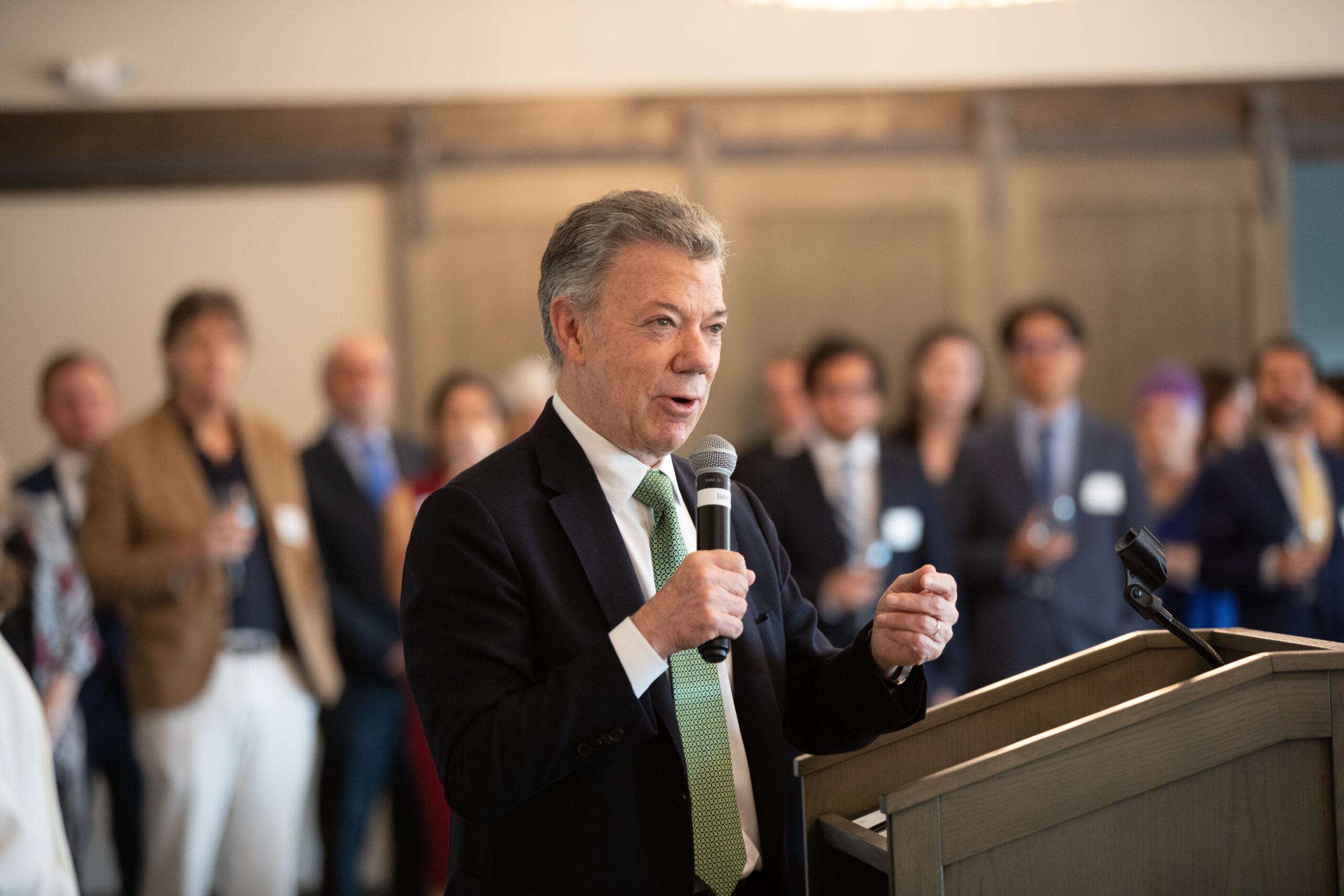 Recipient of the 2022 Dole Leadership Prize and former President of Columbia Juan Manuel Santos speaks at an event.
Fall 2022
Our 20th Anniversary celebrations and programming begin! We were excited to host a variety of nationally and internationally recognized guests, including former President of Columbia Juan Manuel Santos and Gerald F. Seib, former Washington Editor of the Wall Street Journal. "One Day. One KU." donations from contributors near and far helped fund experiential learning opportunities and large-scale KU campus outreach, including campus-wide engagement programs featuring Senator Bob Dole's disability advocacy – a topic that tied into KU's Common Book, Disability Visibility. Museum visitors also had the opportunity to view our special exhibit, Missing, Then Action, and interact with new engaging education and family programs.