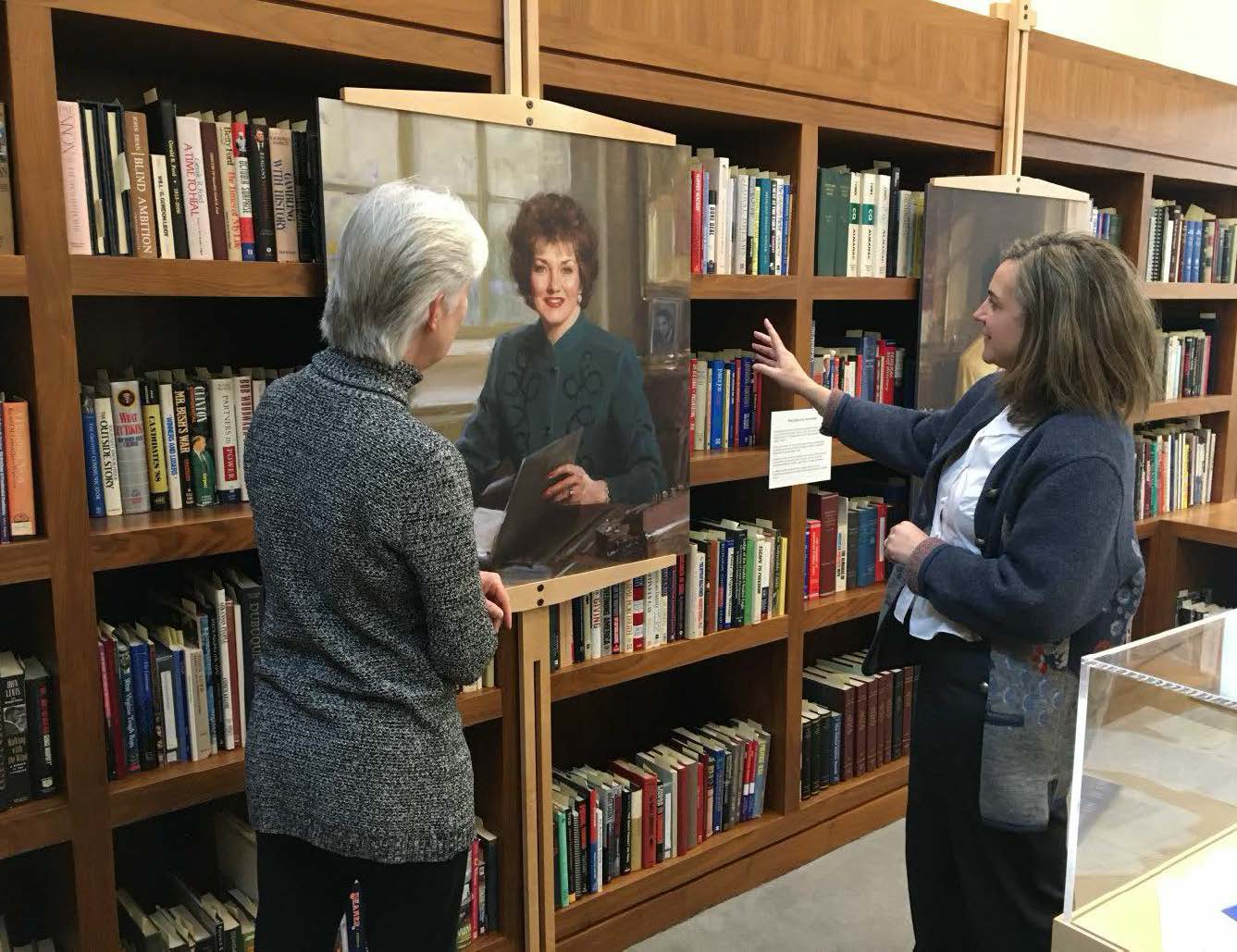 Tours upon request are free.
Questions, comments or interested in scheduling a visit?
Contact our public education coordinator Julie Clover at least two weeks before your planned visit, and our staff will work with you to tailor a group visit to meet your needs.
Classic tours include:
The Gallery Tour focuses on how Bob Dole overcame hardships and ended up as the longest-serving Republican leader to date. This tour takes visitors through the exhibit hall detailing Bob Dole's childhood during the Great Depression, his service and injury in WWII, his work in Congress and the 1996 presidential campaign all the way through his current activities as an active private citizen. Highlights of the building include stained glass window descriptions, WWII Veterans Memory Wall, and beams from the World Trade Center. (20 minute average)
The Archive Tour is for those interested in going behind-the-scenes in the Dole Archive and Special Collections, one of the largest congressional collections in the nation. Learn how archivists preserve and maintain collections. Explore our onsite collection storage that houses over four football field lengths of boxes containing documents, photographs, and objects utilized during Sen. Dole's 35-plus years in Congress. (20 minute average)
Family Fun
Activities in the galleries are designed for our youngest visitors and their families.