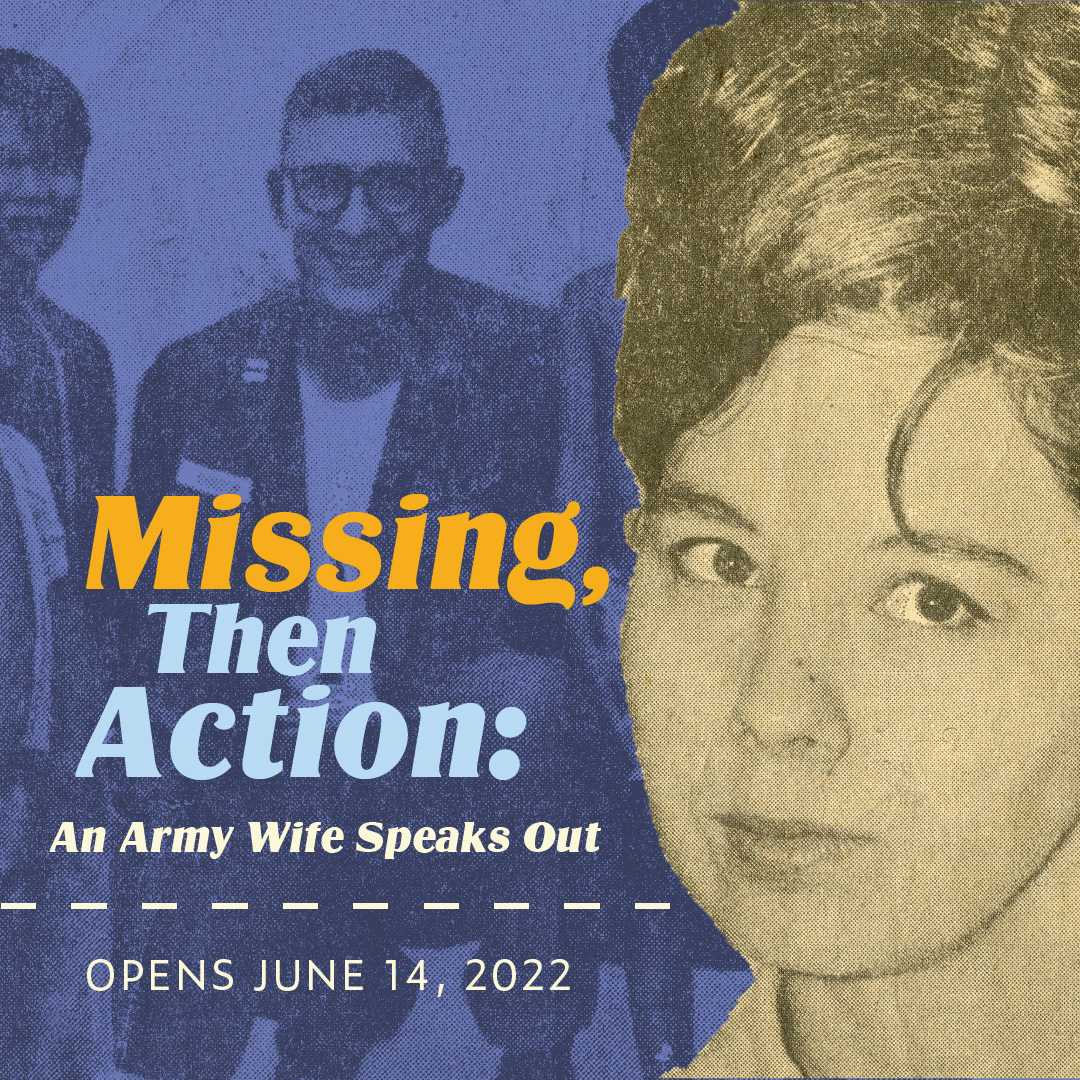 Missing, Then Action: An Army Wife Speaks Out
The Robert J. Dole Institute of Politics at the University of Kansas is pleased to announce the exhibit, Missing, Then Action: An Army Wife Speaks Out which is available in the Elizabeth Dole Gallery and Reading Room and will remain open through January of 2023.
In June 1965, Kansan Kathleen Johnson received word that her husband, U.S. Army Major Bruce Johnson was missing.
For four years, she waited—then, she sought answers for her three young children. This is her story of love, loss, waiting – and action.
Kathleen Johnson of Salina, Kansas was a founding member of the National League of Families of Prisoners and Missing in Southeast Asia. These brave military wives from across the country spoke out, against government policy, to seek recognition, answers, and accounting for their prisoner of war (POW) and missing in action (MIA) husbands during Vietnam. Some national leaders, including Senator Bob Dole, became fervent advocates for them in the halls of the U.S. government.
This special exhibit is made possible by ITC Great Plains.
Past Exhibits
For a more detailed look at exhibits featured throughout the years at the Dole Institute, please see our companion archives site, dolearchives.ku.edu.