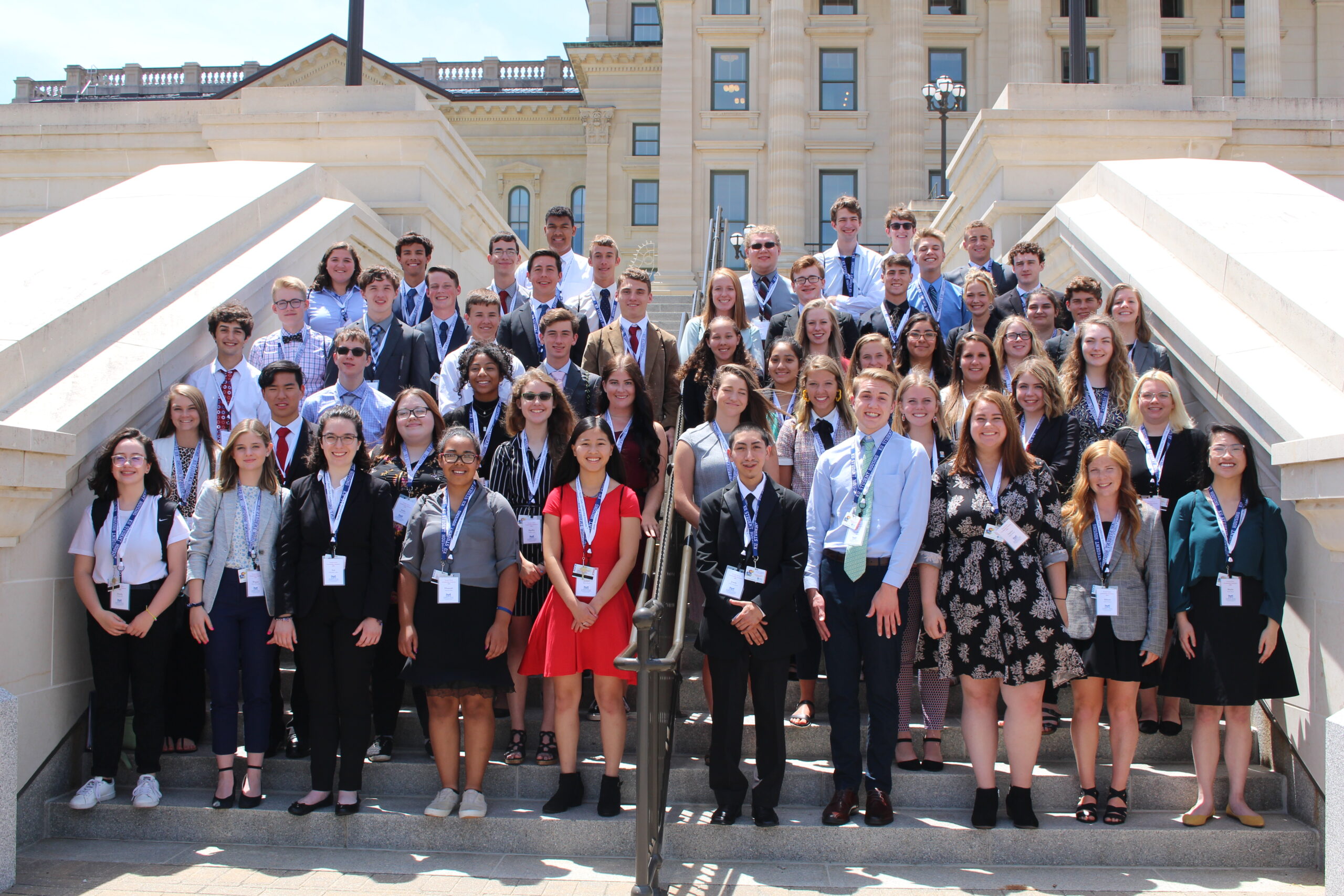 YCLI visits State Capitol in Topeka
Youth Civic Leadership Institute (YCLI) is an exciting summer leadership opportunity sponsored by the Dole Institute of Politics at the University of Kansas for incoming high school seniors.  The three-day, two-night program welcomes Kansas students nominated by their principals, counselors and teachers.  The program includes a variety of speakers, outings, workshops and brainstorming sessions focusing on the importance of civic engagement in our democracy. A highlight of the program is a visit to the State Capitol in Topeka to meet with state leaders.  This leadership opportunity is provided at no cost to students accepted to the program.
About the Nomination Process
Students interested in attending YCLI should contact their administrator, school counselor or teacher.  Accredited Kansas high schools are invited to nominate up to two students for  Youth Civic Leadership Institute.
Contact:
Barbara W. Ballard
Director of YCLI
Senior Associate Director
Dole Institute of Politics
2350 Petefish Drive
Lawrence, KS 66045
(785) 864-4900 (p)
(785) 864-1414 (f)
Timeline of Application Process
Early March: Application information is mailed to each Kansas high school
April: Applications and nomination forms are due
Early May: Applicants are notified of acceptance status
July: Youth Civic Leadership Institute