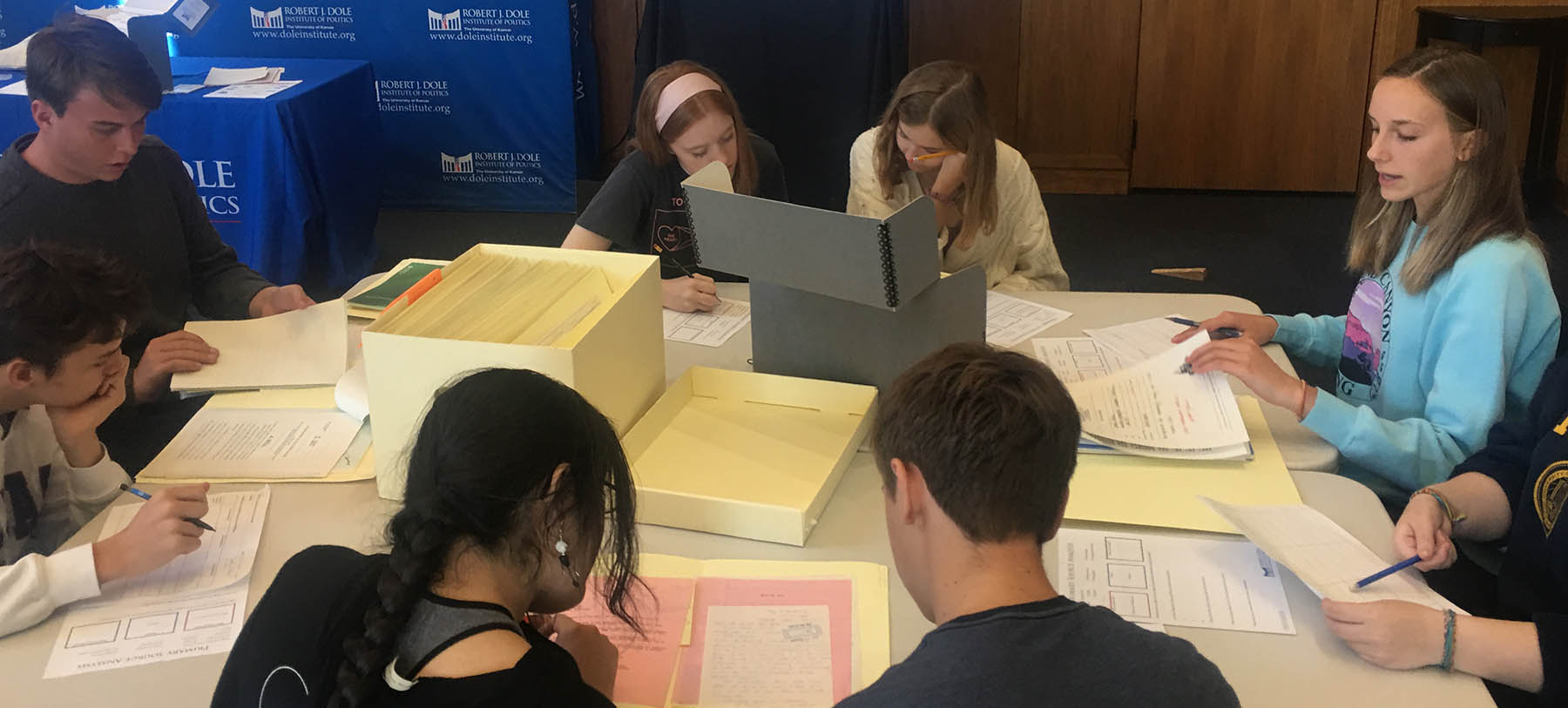 The Robert J. Dole Archive & Special Collections is one of the largest Congressional archives in the United States, with materials on a wide range of topics important to 20th-century American social and political history. Explore manuscripts, photographs, film, objects and other unique materials from Senator Dole's life as well as his family, former staff, and associates. Visit the Dole Archives website to search and learn about Senator Dole's collections.
In addition to resource materials and objects, the Archives offers educational opportunities for all levels of academics, curriculum supplements, group tours, and research travel grants and fellowships.
We look forward to aiding you in your research using the Dole Archives collections.