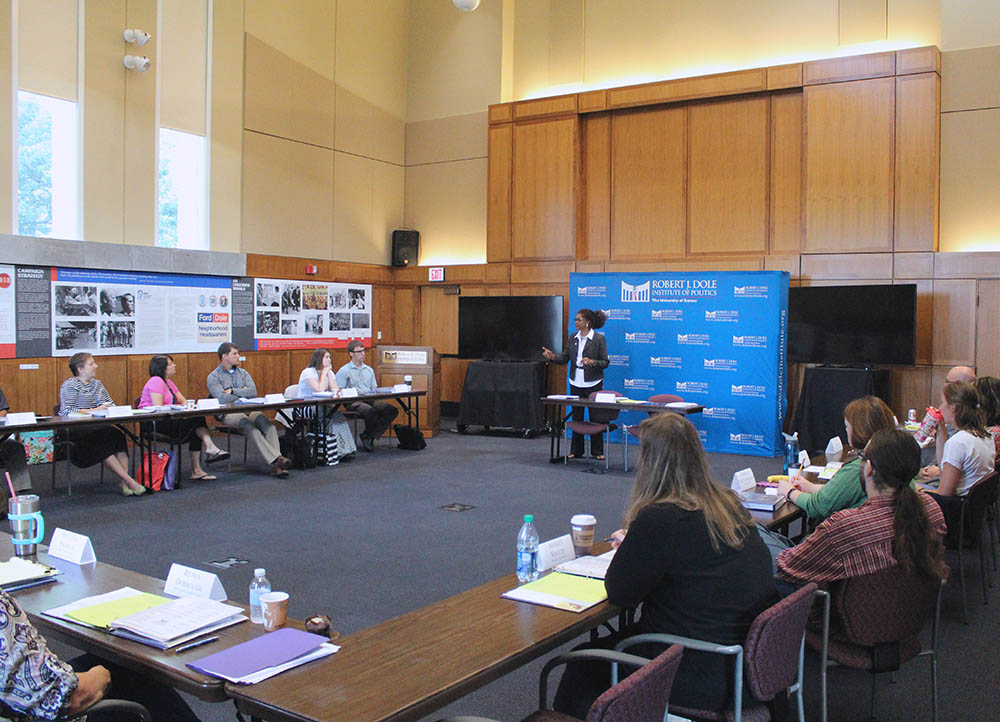 Dr. Barbara Ballard speaking during the 2017 Civic Engagement and Leadership Conference
Civic Engagement and Leadership (Election) Conference
Summer Conference for Kansas Government, History and Social Studies Teachers
The Dole Institute of Politics is pleased to invite you to apply for our annual conference for high and middle school Government, History and Social Studies teachers.  The conference takes place at the Dole Institute at the University of Kansas in mid-July.  If selected, you would participate in "Civic Engagement and (Election) Leadership Conference" with other teachers from around the state of Kansas.
The 3-day conference begins at 3:00 p.m. on Wednesday and ends by 4:00 p.m. on Friday.  We  invite outstanding guests, including elected officials, professors, and current and retired teachers.  We bring together high school and middle school teachers to discuss and debate the significance of getting young people involved in civic engagement, public service and voting in local, state, and national elections.
The Dole Institute provides a stipend, two nights of lodging, meals, and reimbursement for mileage/tolls for teachers accepted to the conference.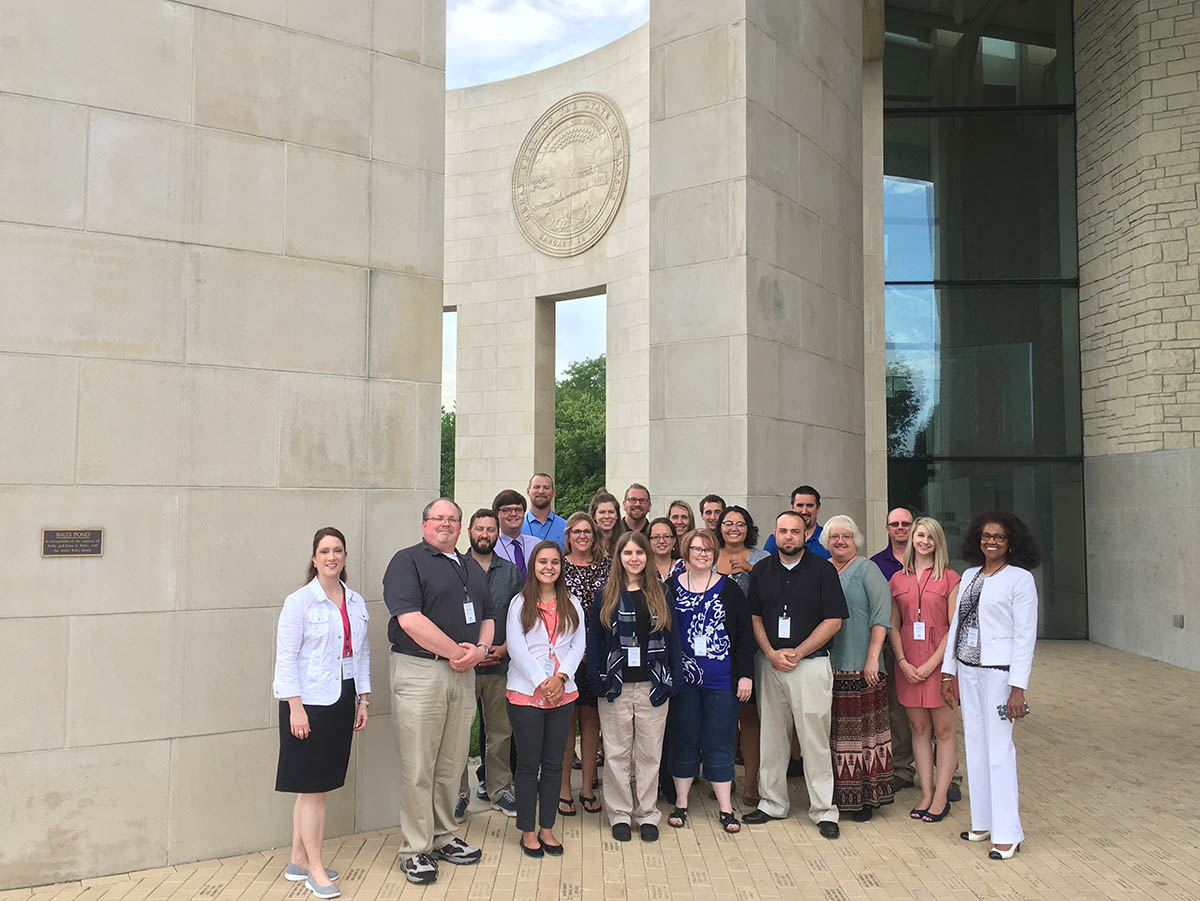 2018 Civic Engagement and Election Conference participants
The following is the mission statement of the Dole Institute of Politics:
The mission of the Dole Institute of Politics is to promote political and civic participation as well as civic discourse in a bi-partisan, balanced manner. By providing a forum for discussion of political and economic issues, fostering for public service leadership and encouraging participation in the political process, we emphasize that politics is an honorable profession and that only through political and civic participation can citizens redirect the course of our nation.
Up to twenty-five (25) teachers will be selected. If you would like to attend this conference, please contact the Dole Institute for an application, complete the application and your short essay and send back to Michele Vignola-Rogers, Administrative Assistant, at mvignola66@ku.edu, fax (785) 864-1414, or mail to Dr. Barbara W. Ballard, Dole Institute of Politics, University of Kansas, 2350 Petefish Drive, Lawrence, KS 66045. Please see application for due date.  Preference will be given to teachers who have not attended this conference before.  We will notify all applicants of their status in early May.
Should you have any questions, please don't hesitate to e-mail at bballard@ku.edu or call at (785) 864-4900.