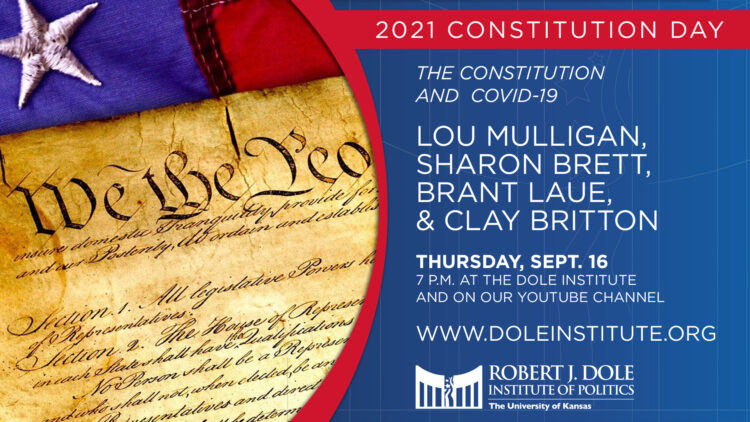 2021 Constitution Day program: The Constitution and COVID-19
Lou Mulligan, Sharon Brett, Clay Britton, Brant Laue
September 16, 2021 | 7 p.m.
As we continue to go through the worst pandemic in more than a century, there has been increased debate on whether the State can enforce health mandates — such as masking, distancing, and vaccine injections — as a legal matter. In observation of Constitution Day, KU Law Professor Lou Mulligan will lead a panel of legal experts in a discussion of the constitutionality of such mandates. The panel will consist of Governor Kelly's General Counsel Clay Britton, ACLU of Kansas's Legal Director Sharon Brett, and Solicitor General of Kansas Brant Laue.