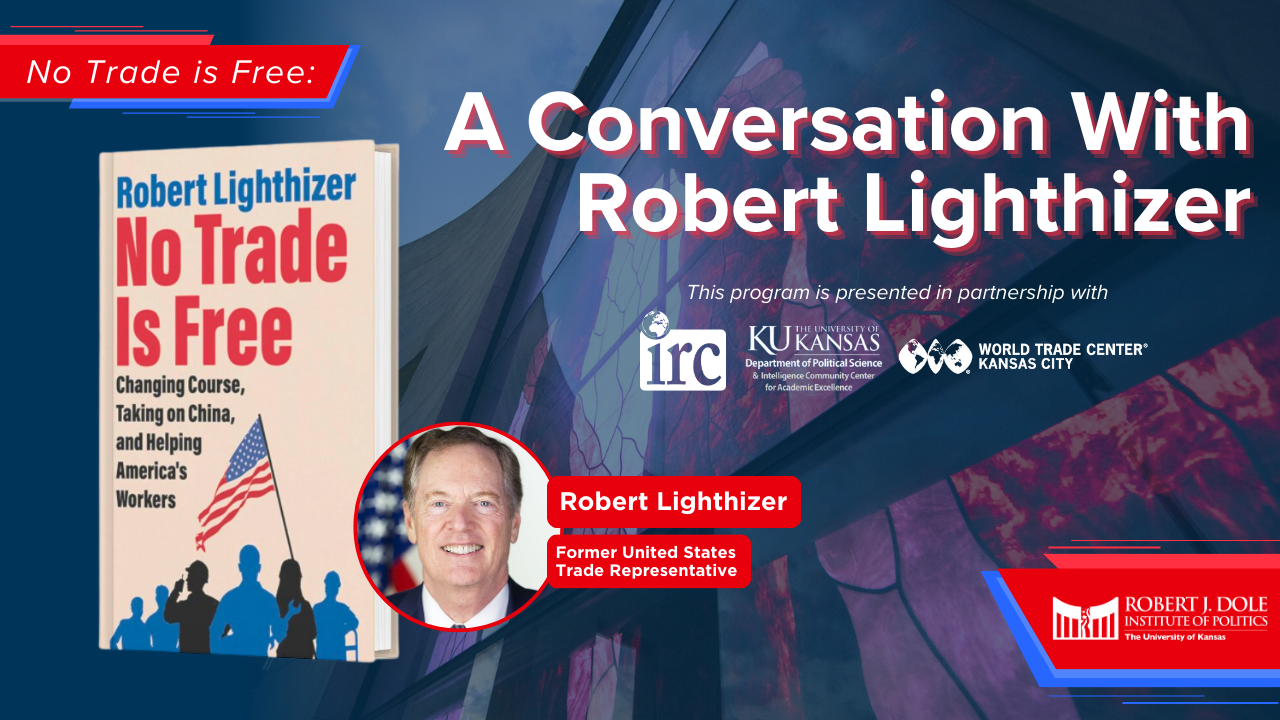 Due to unforeseen circumstances, "No Trade is Free: A Conversation with Ambassador Robert Lighthizer" has been canceled.
This includes any pre or post-program events planned. We apologize for any inconvenience. We hope to see you at the Dole Institute soon.
The Dole Institute will maintain its normal visiting hours this Thursday, Sept. 21, 2023, from 12 p.m. to 4 p.m.