July 18, 2022 - Features
The Dole Institute was proud to co-host the Lawrence Independence Day community celebration on Sunday, July 3, 2022. This evening event, which ran from 5:30 p.m. until the fireworks display began at 9:45 p.m., welcomed over 800 people, with 400 of those attending being children. The Dole Institute hosted outdoor and indoor family-friendly activities in partnership with the Lied Center, where musical acts and food trucks were the main attractions. It was a great atmosphere for this community-centered event.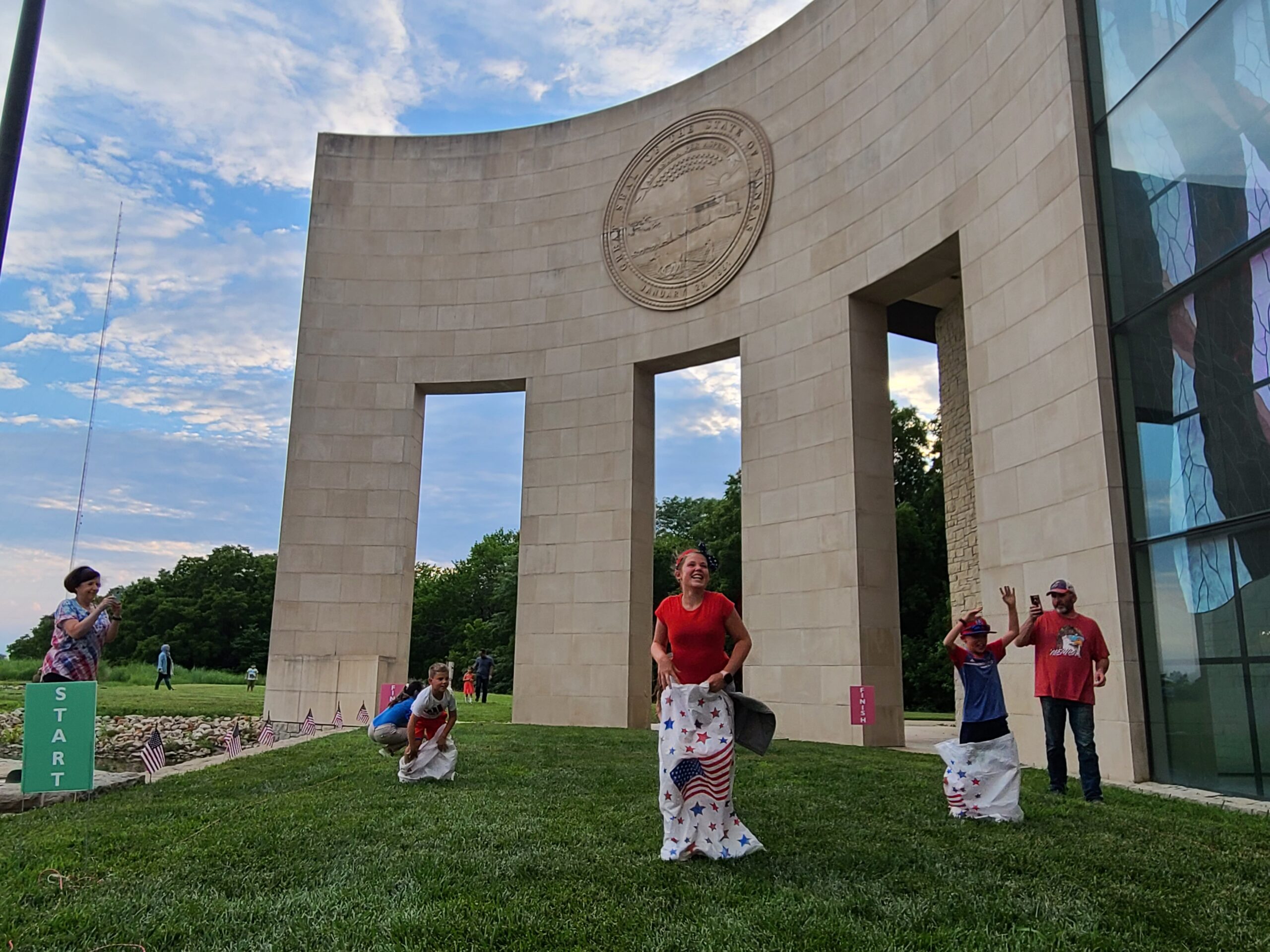 Sack-Racing to the Finish Line
This event was sponsored by Blue Cross and Blue Shield of Kansas in conjunction with the Lawrence Jaycees, City of Lawrence, University of Kansas, the Dole Institute, the Lied Center of Kansas and eXplore Lawrence.
Connecting with Families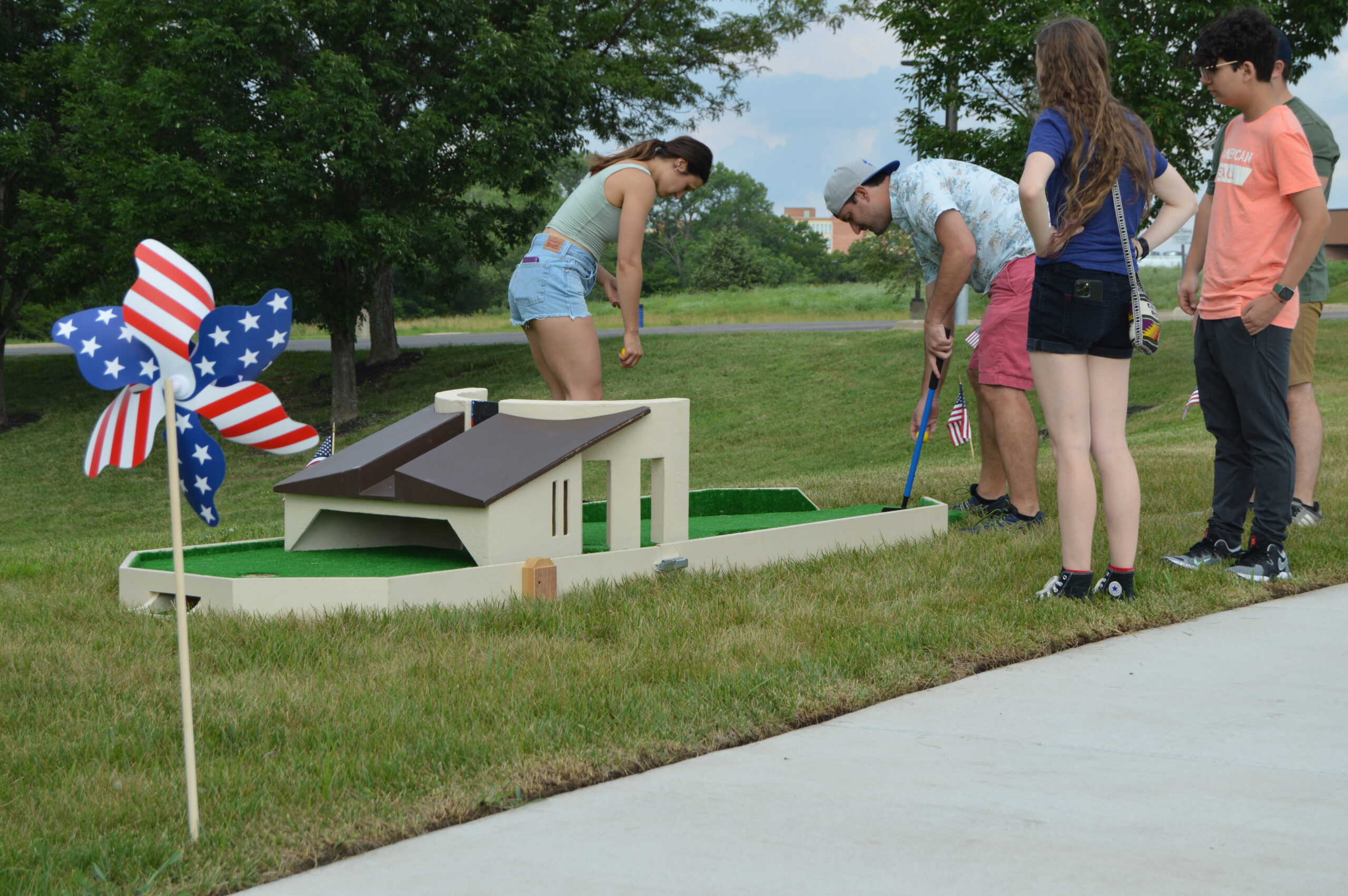 Trying for a Dole-in-One at the Dole Hole
Outdoor activities at the Dole Institute included cornhole, giant connect-four, hula hoops, sidewalk chalk, flag puzzle, patriotic jump ropes, the return of the Dole Hole (mini golf), and summer party fun complete with old-fashioned sack races on the front lawn. Indoor activities included scavenger hunts in the museum gallery, patriotic crafts, democratic voting of Socks the cat vs. Leader the dog, coloring sheets, and the option of writing a letter to Frances, the First Cat of Kansas (Governor Laura Kelly's cat).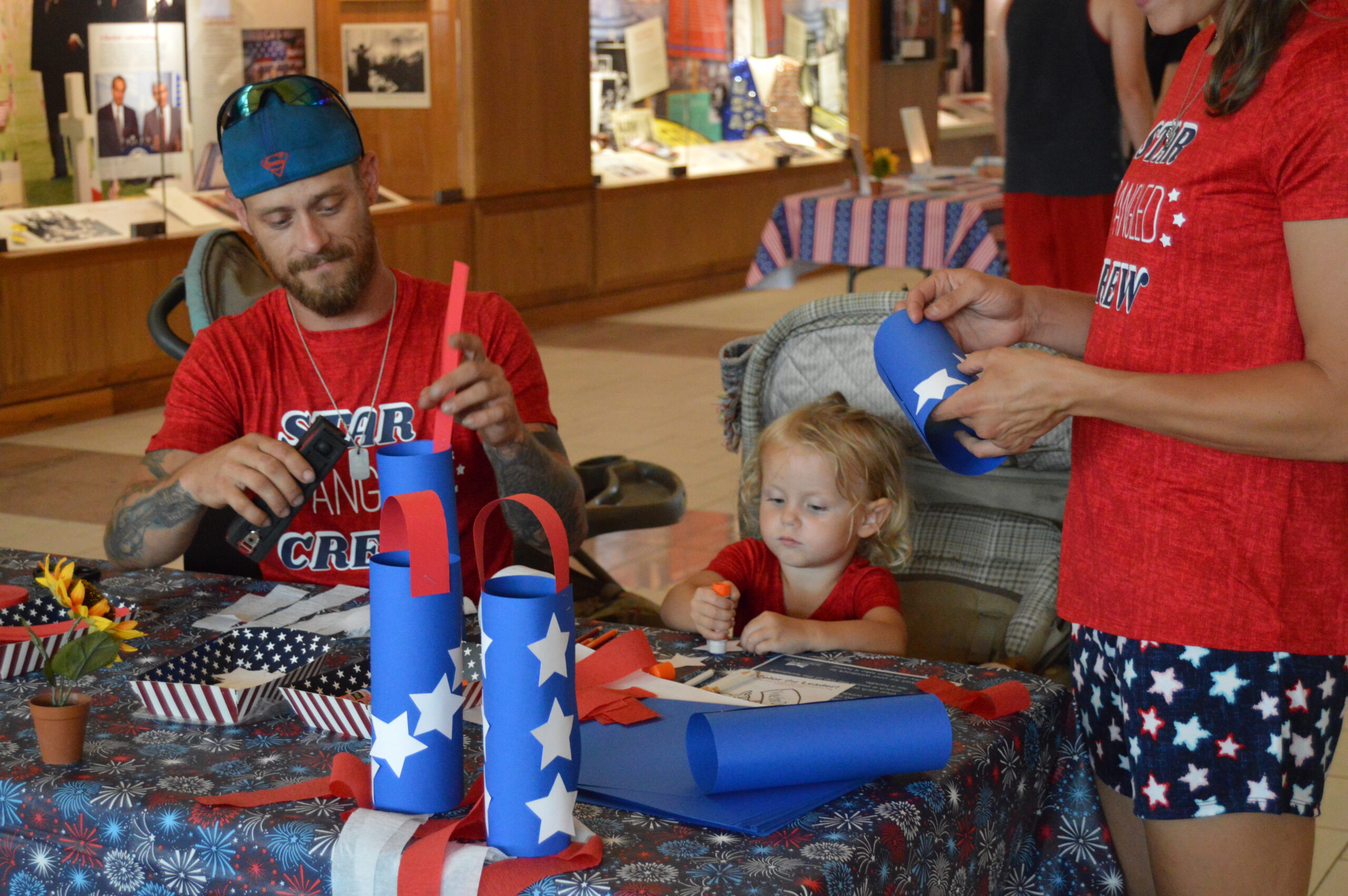 Crafting Patriotic Red, White, & Blue Windsocks
Kids could also explore the museum in a hidden flag hunt, and even try to find a cartoon toy Uncle Sam hidden in the United State Capitol building at the north end of the building. Families could also take home the crafts they made, flag stickers, and a special treat by CC's Cookies.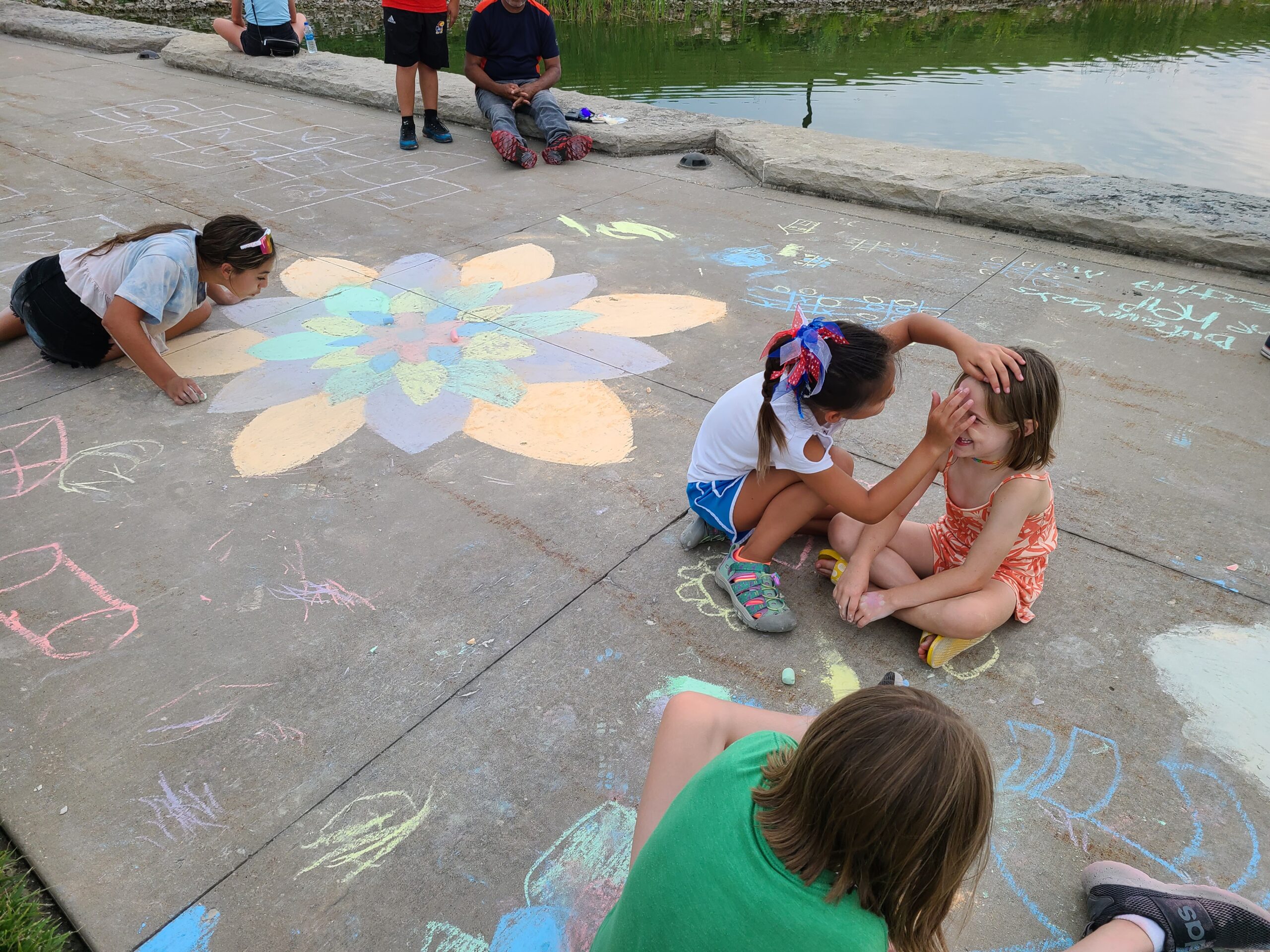 Coloring the Night Away
We had a great time co-hosting this Independence Day event for the first time as it was a great community-building activity. Happy Fourth!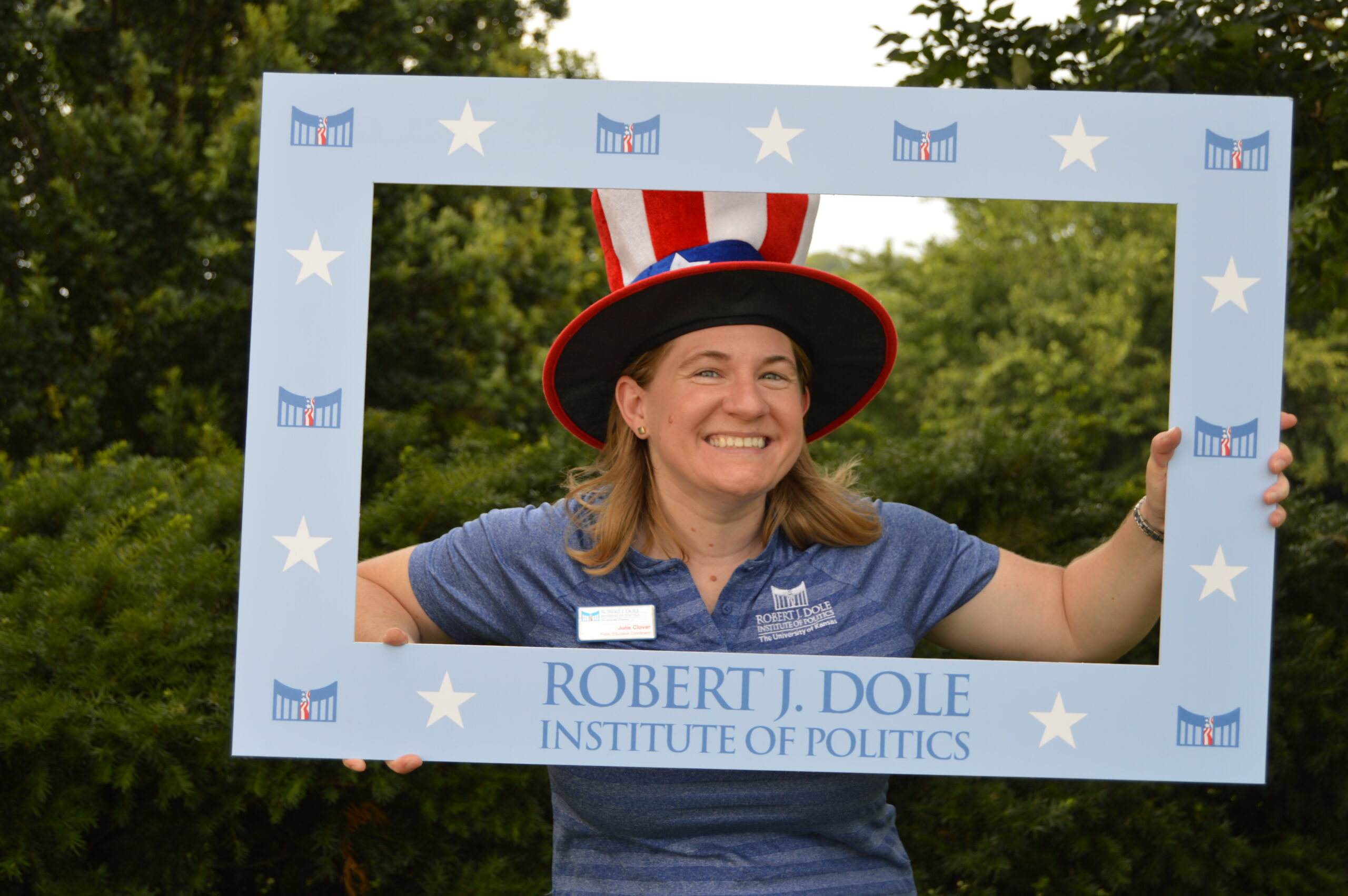 Dole Institute Public Education Coordinator, Julie Clover, showcasing her 4th of July spirit!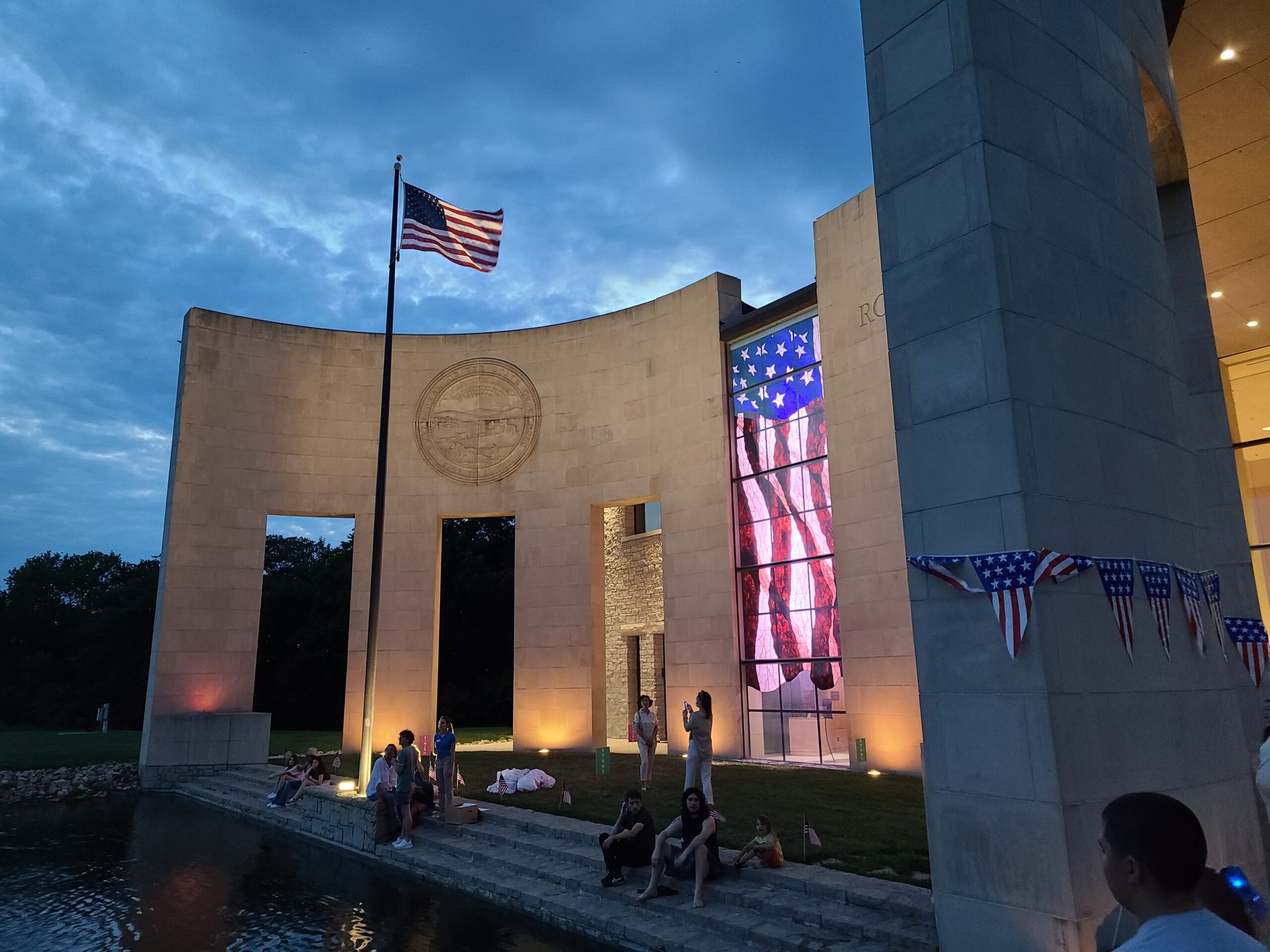 What a beautiful patriotic evening!