February 6, 2023 - Features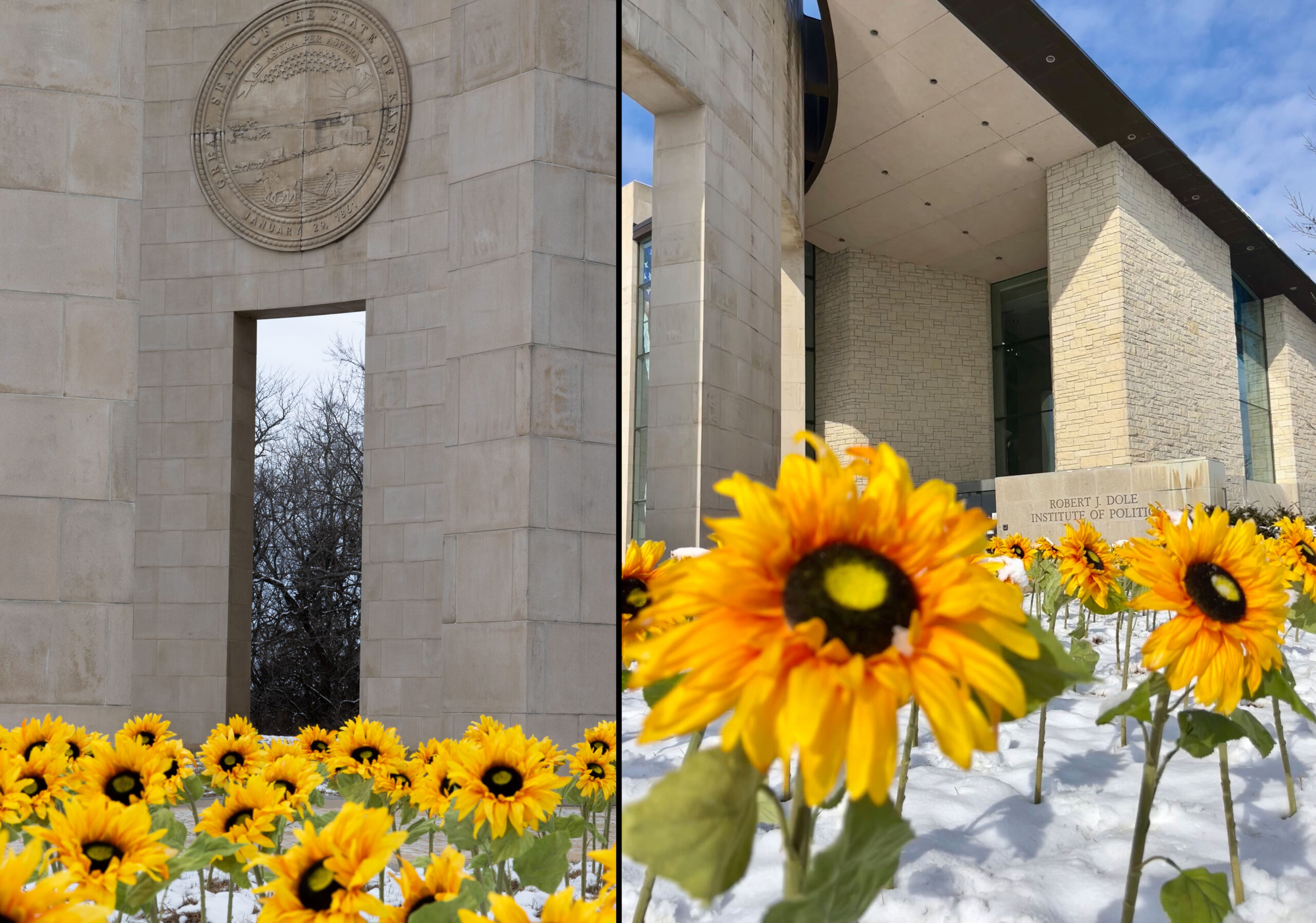 The Dole Institute was proud to offer to the community our Discover with Dole event Celebrating Kansas Day! We kicked off Kansas Day 2023 with two weeks of interactive and family-friendly activities. The event ran from Tuesday, January 24 to February 5 with special emphasis on Kansas Day, Sunday, January 29.
Visitors to the Dole Institute during this time were greeted with almost 400 smiling sunflowers on the outdoor lawn. Thanks to our handy student workers who helped install them. They were especially pretty in the snow for our second year of "planting." Indoor activities included counting the sunflower seeds and writing down their best guess. The guesses were wide-ranging, 100 – 1 million, but the correct answer was 764 sunflower seeds in the jar! Pretty tricky, there are more than you would think!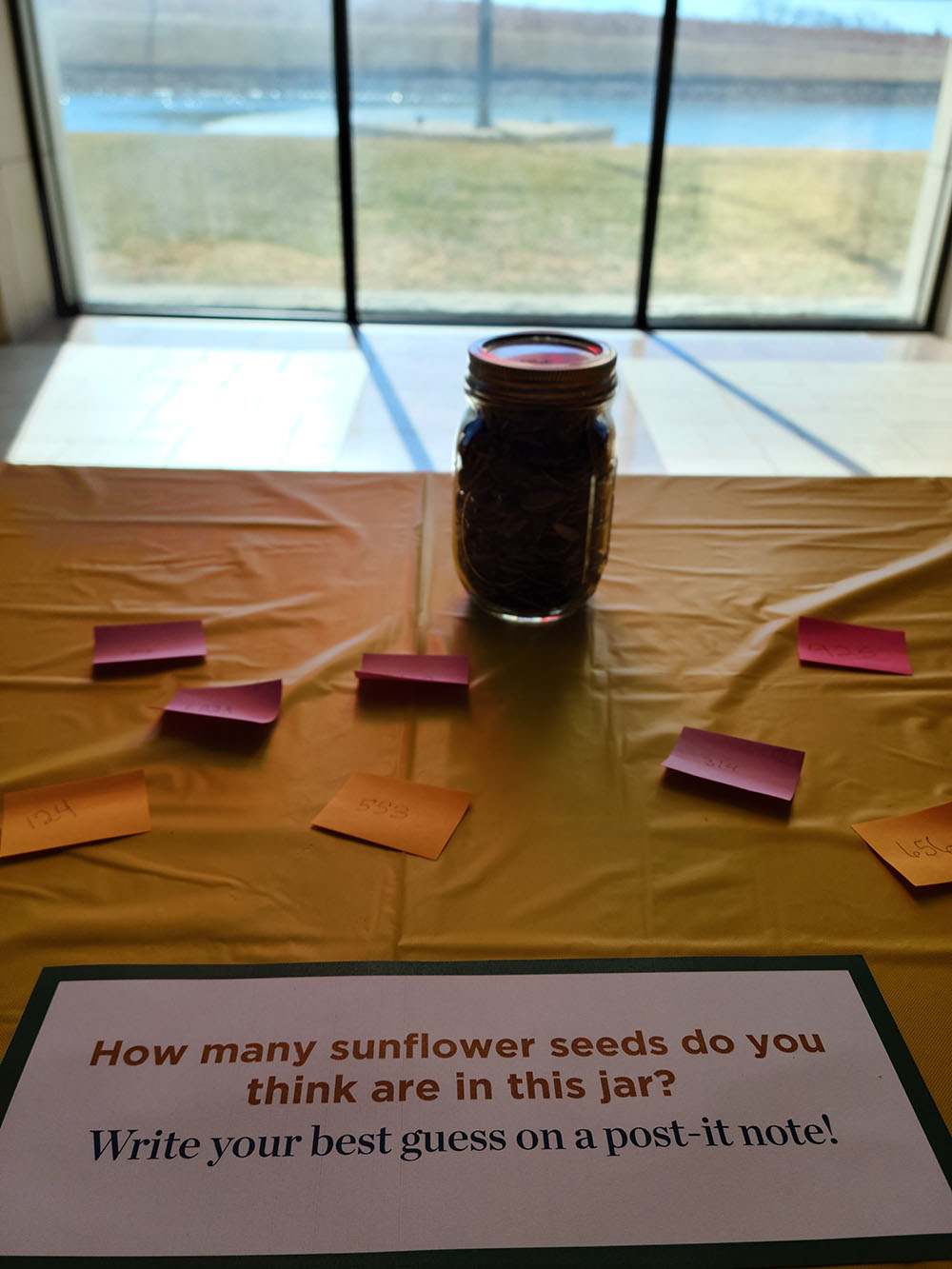 Did you make a guess of how many sunflower seeds?
Guests also played an interactive game of Jeopardy with Kansas, Government and Senators Dole trivia and won candy prizes. This was a rousing and favorite activity. Visitors learned about the Kansas state seal, the Ad Astra statue on top of the Kansas State Capitol, and drew on coloring pages of famous Kansans, Kansas facts and symbols.
Engaging with elected officials with correspondence is important for all ages, and even elementary students can do it! Student learned about "Frances" the First Cat of Kansas, who resides at Governor Kelly's residence. Kids could write letters to "Frances" and draw pictures of their own pets in a way to correspond with a very important public servant.
Families were able to draw their own Kansas themed postcards, similar to real postcards from the Robert and Elizabeth Dole Archives and Special Collections 'Greetings from Kansas' postcard collection. An informative display of the Indigenous tribes of Kansas was also on display as a new feature. Finally, children made their very own craft sunflowers out of paper plates, sunflower seeds, foam, and lots of glue.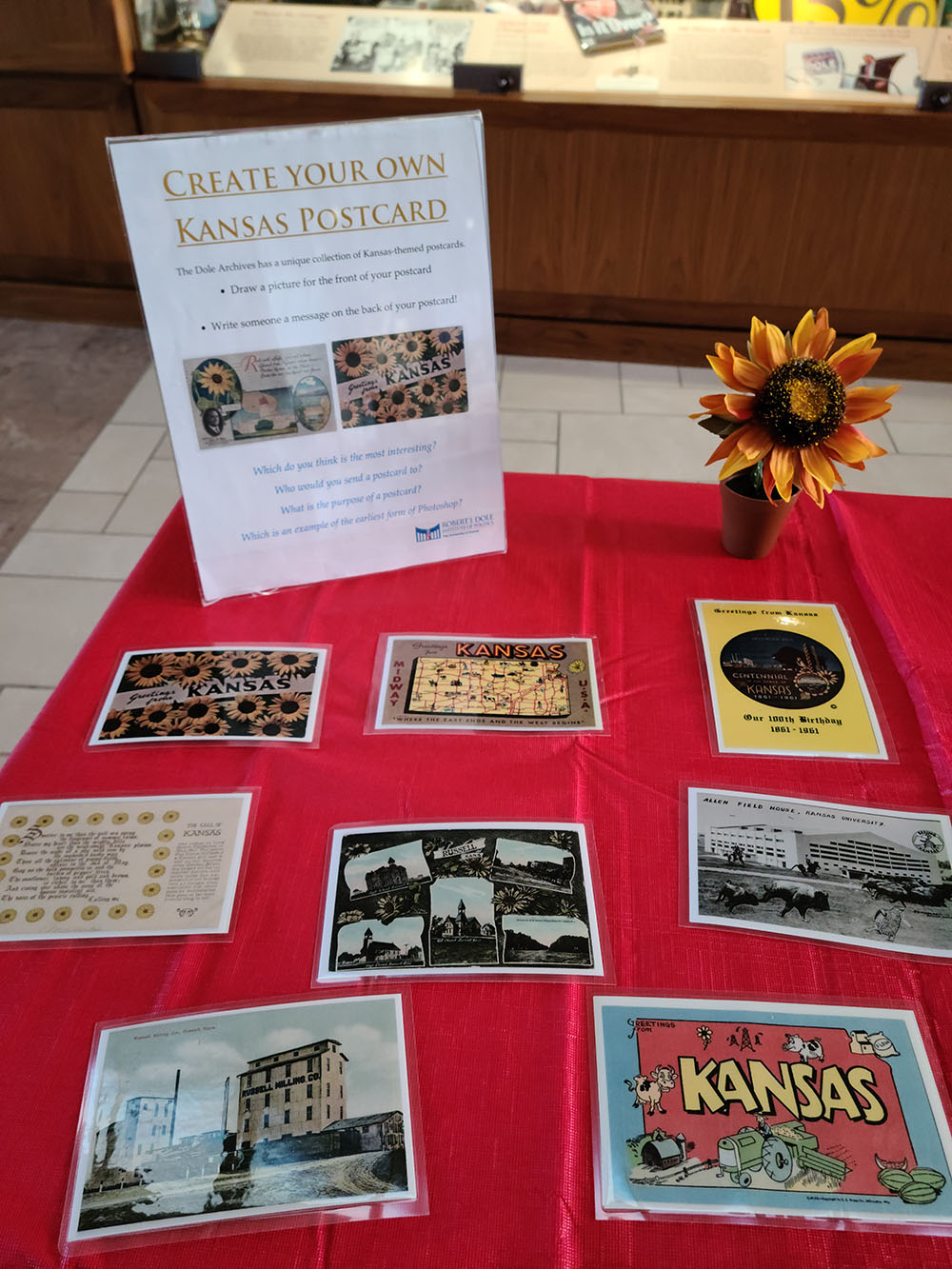 Examples of Kansas themed postcards in the Dole Archives
On Kansas Day, Sunday, January 29, we hosted 41 guests to the museum – 22 adults and 19 children! Thanks for coming! Throughout the whole two-week event we hosted 95 people and 36 of those were children.
On Monday January 30, 2023, in honor of Kansas Day, our public education manager, Julie Clover, presented two virtual education classes in conjunction with USD 259 Wichita Public School District celebrating Kansas Day on a Virtual Field Trip Edventure. These were offered for grades 3-5 and 6-8 and available to all school districts across Kansas, instructing more than 70 students and teachers.
---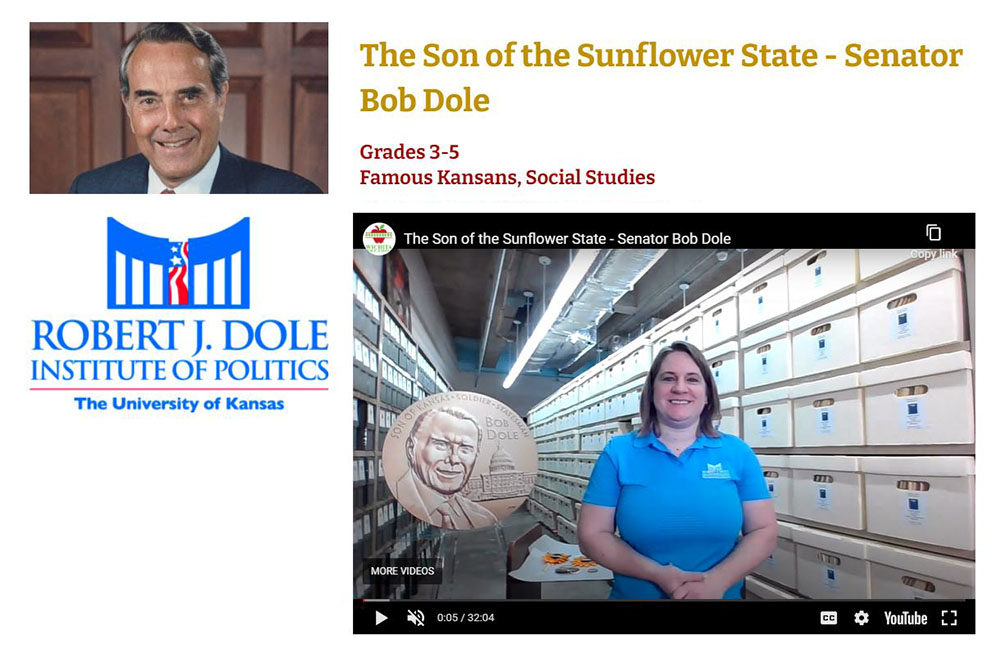 ---
View Virtual Field Trip Edventure videos
We had a great time hosting this and it was wonderful to see so many families learning and laughing at the Dole Institute!