October 14, 2022 - Features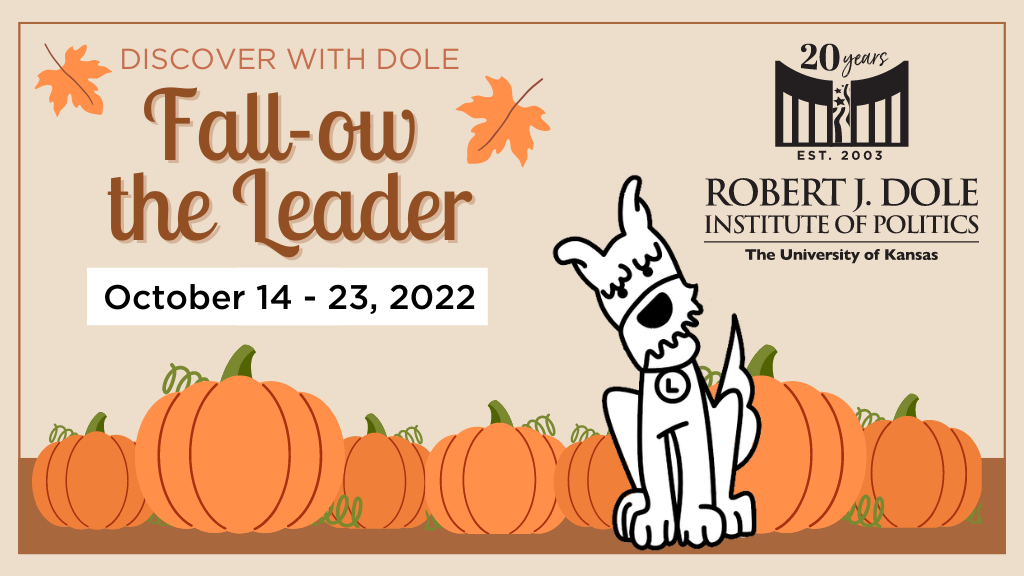 Come sit, stay, and play as we kick off our NEW family-friendly activities featuring the Dole family's first schnauzer, Leader! The fun begins October 14 and runs through October 23 with museum hours Tuesday – Sunday, 12:00 – 4:00 p.m.
As part of the fall-ow the Leader event, visitors are encouraged to create their own Leader headbands. As guests proudly don their headbands, Leader the dog will guide their adventures throughout the museum.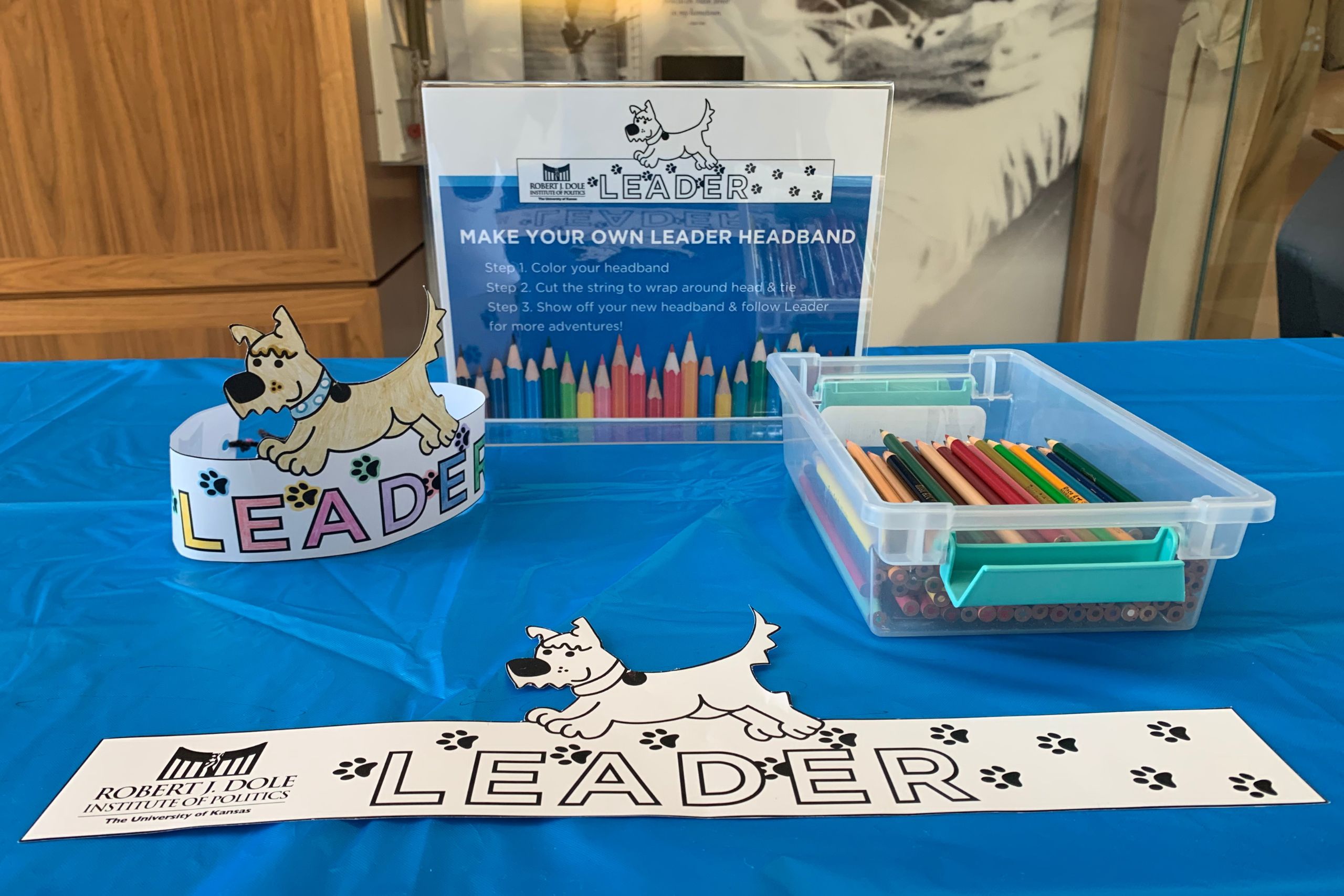 Craft your own Leader headband
We invite guests to imagine the possibilities of a future in which they serve as Senator. From creating their campaign portraits, to writing their goals as a senator, visitors of all ages can share their ideas of improving our country.
Imagine your future as a United States Senator
From alligators to elephants, guests can learn all about the history of wacky political pets. Visitors can create their own pet puppets based on animals they have or even those they wish they could have.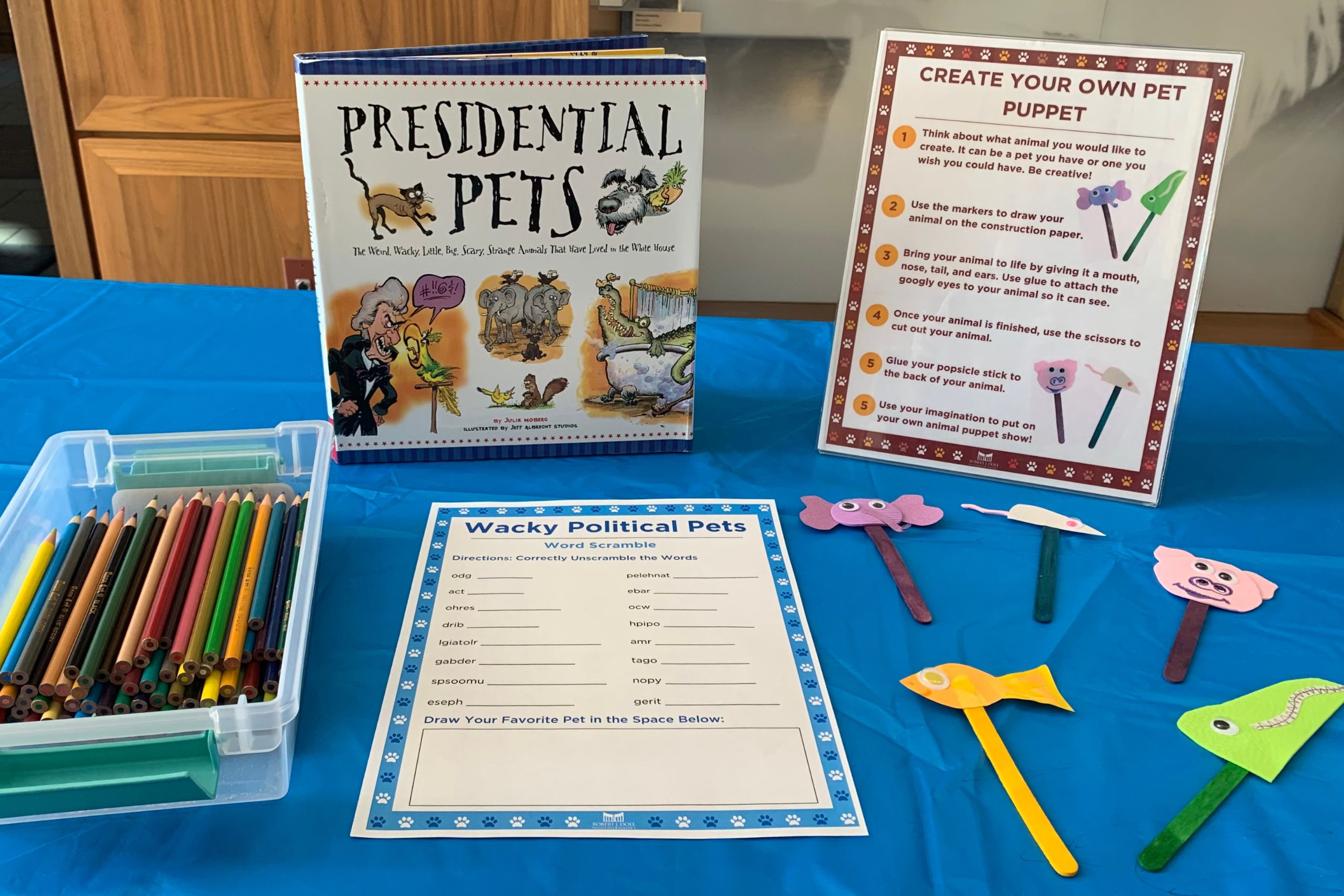 Learn about wacky political pets
We look forward to seeing you all at this paw-some event!