October 14, 2022 - Features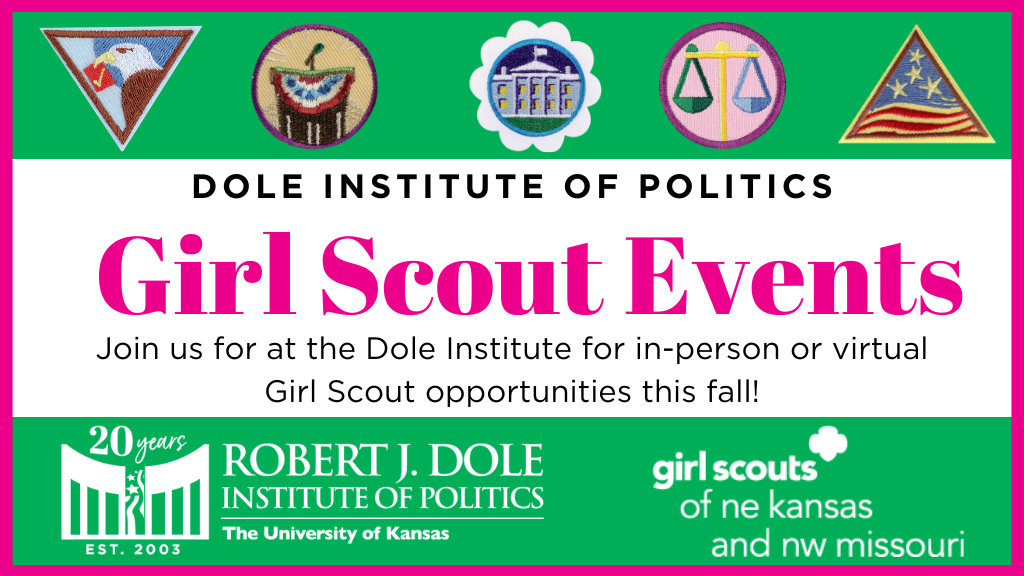 The Dole Institute is excited to announce this year's fall lineup of in-person and virtual Girl Scout opportunities. With a variety of workshops, girls can earn badges for Democracy, Celebrating Community, and Inside Government.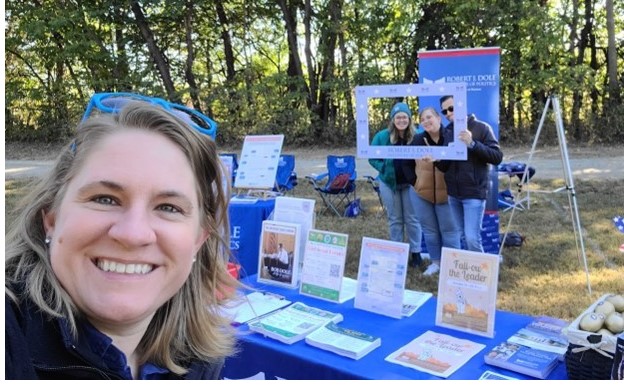 Dole Institute students and staff members snap a quick photo before the Girl Scouts arrive
To kick things off, the Dole Institute joined the fun in attending this year's community Girl Scout event: Girl Fest. With over 40 community partners in attendance and over 600 Girl Scouts and their families stopping by the Dole Institute's booth, you could feel the girl power at Camp Tongawood in Tonganoxie, Kansas on Saturday, October 8, 2022.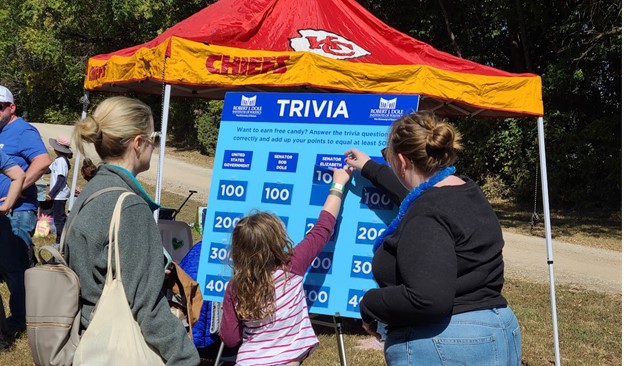 Girl Scouts test their knowledge as they try out the new Dole Institute Trivia board
The festivities continued throughout the day as Girl Scouts tried their hand at trivia, flag-folding, assembling a giant American flag puzzle, coloring the Dole Institute's very own world's largest American flag stained glass window, and more!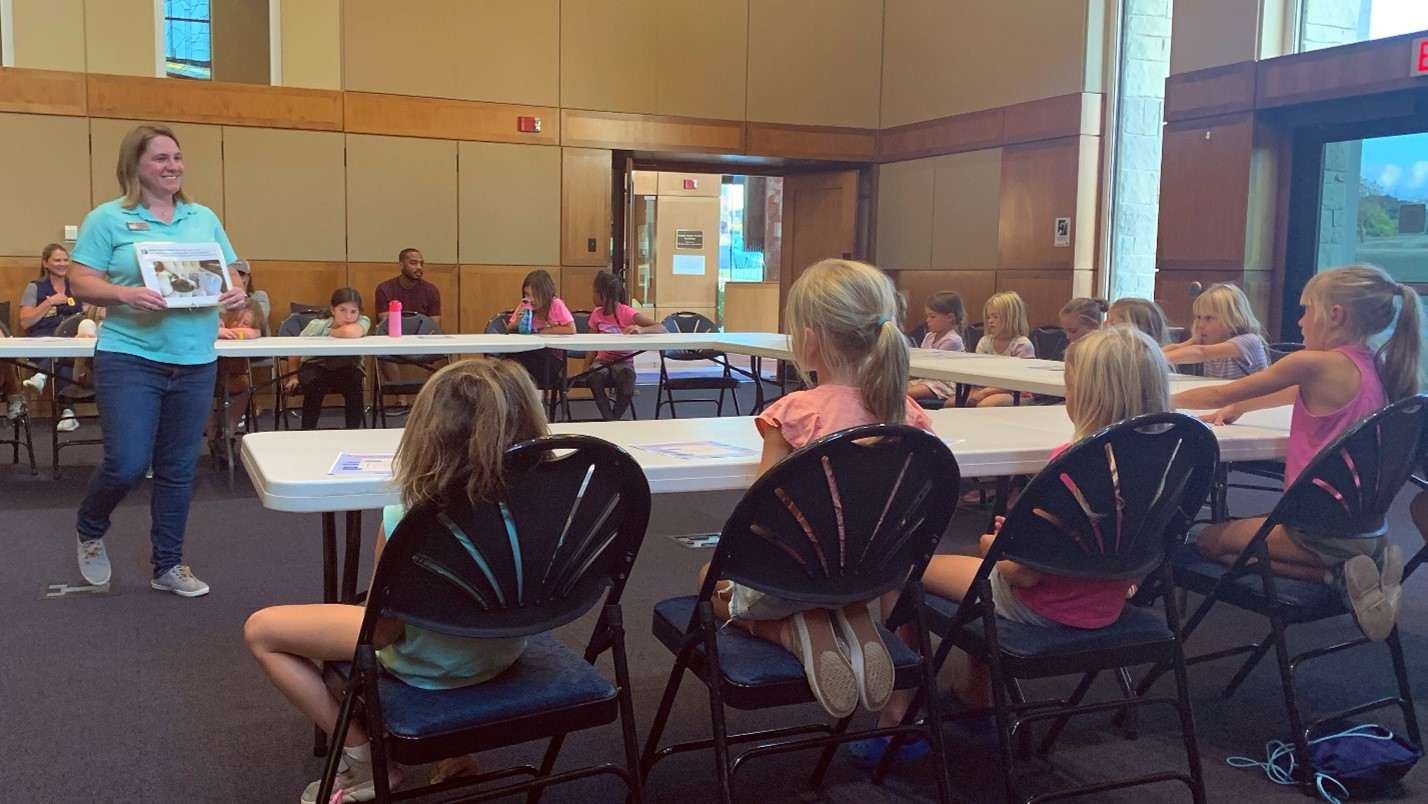 Brownies learn how to write a letter to the First Cat of Kansas, Frances
The fun didn't end with Girl Fest. The following week, the Dole Institute hosted programming for Brownies to earn their Democracy badges. From hands-on activities and projects, Girl Scouts attending these events learn about how our democracy works. For example, the three branches of government, the three levels of government, and how to engage with our elected officials. In learning how to write a letter to our elected representatives, Girl Scouts can even write to Frances the First Cat of Kansas!
Girl Scouts explore the museum with Dole Institute Public Education Manager, Julie Clover
Each Girl Scout event is scaffolded to meet the badge requirements for Daisies, Brownies, or Juniors. Led by Public Education Manager, Julie Clover, all Girl Scouts should "be prepared" for a great time!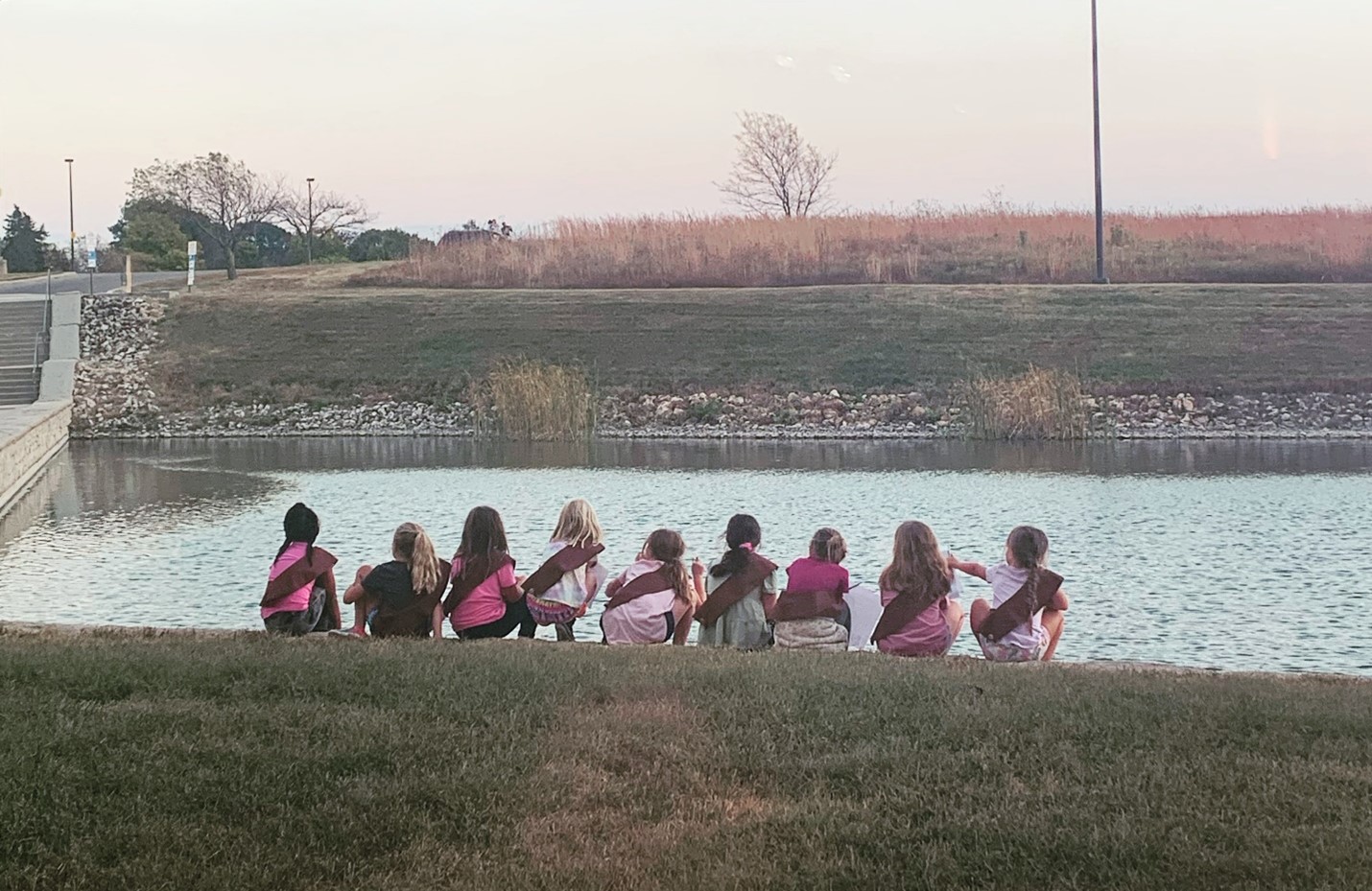 After earning their Democracy badges, Brownies end the evening relaxing by Polly's Pond
For more information about Dole Institute Girl Scout events, see https://tinyurl.com/DIOPGirlScouts.