June 24, 2022 - Features
The Easter Egg Roll made its return as an in-person community event this past spring on April 16, 2022. The event was held on the grounds of the Dole Institute of Politics and we welcomed almost 750 people, and of those attending, 400 were children. It was great to be back as a vibrant, in-person event after a hiatus in 2020 and a modified, socially distanced event in 2021.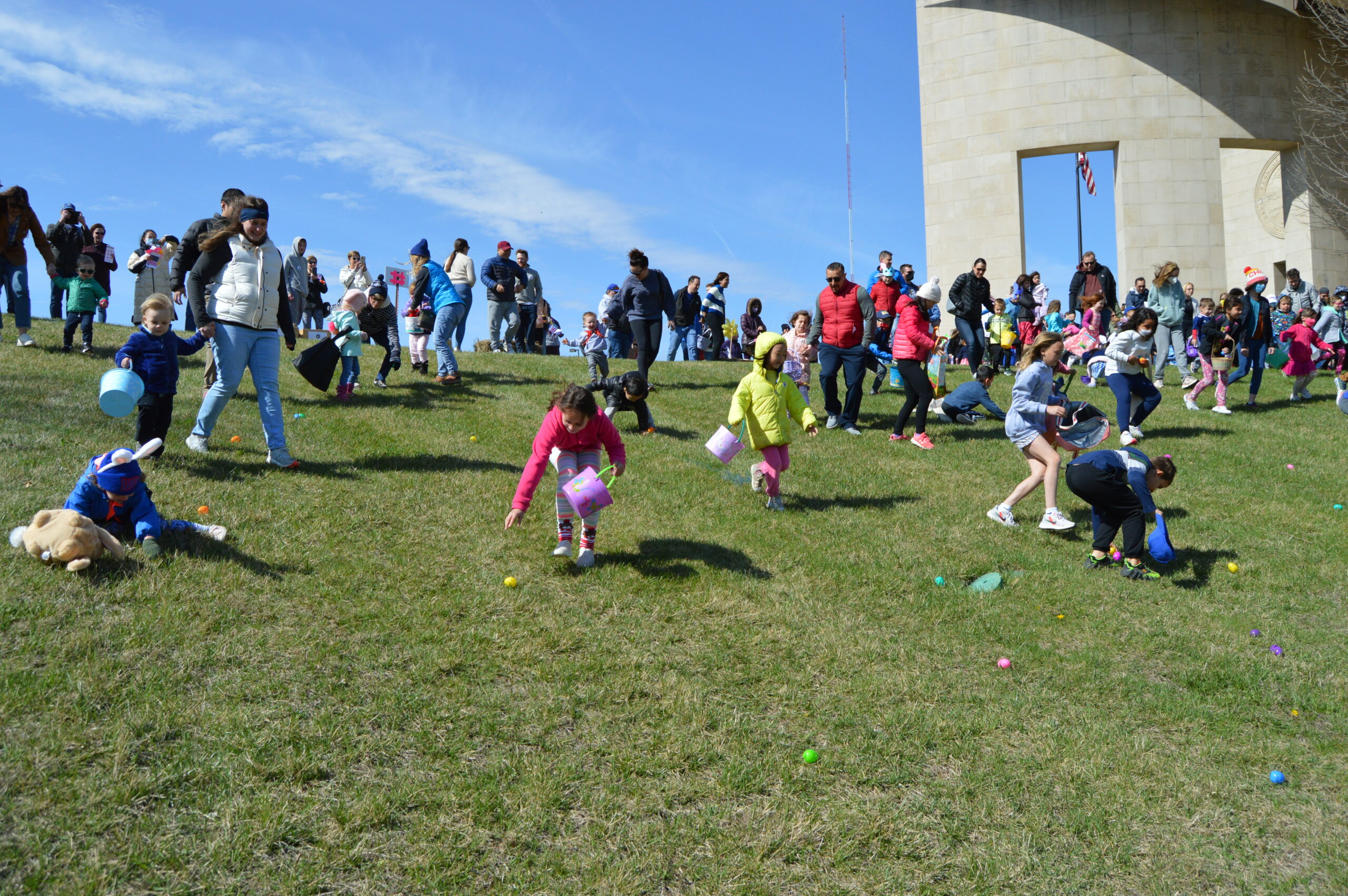 The Easter Egg hunt on the lawn outside the Dole Institute, April 2022
We are especially thankful to Capitol Federal® for sponsoring the event and to the Lawrence Public Library for their partnership providing story time and crafts.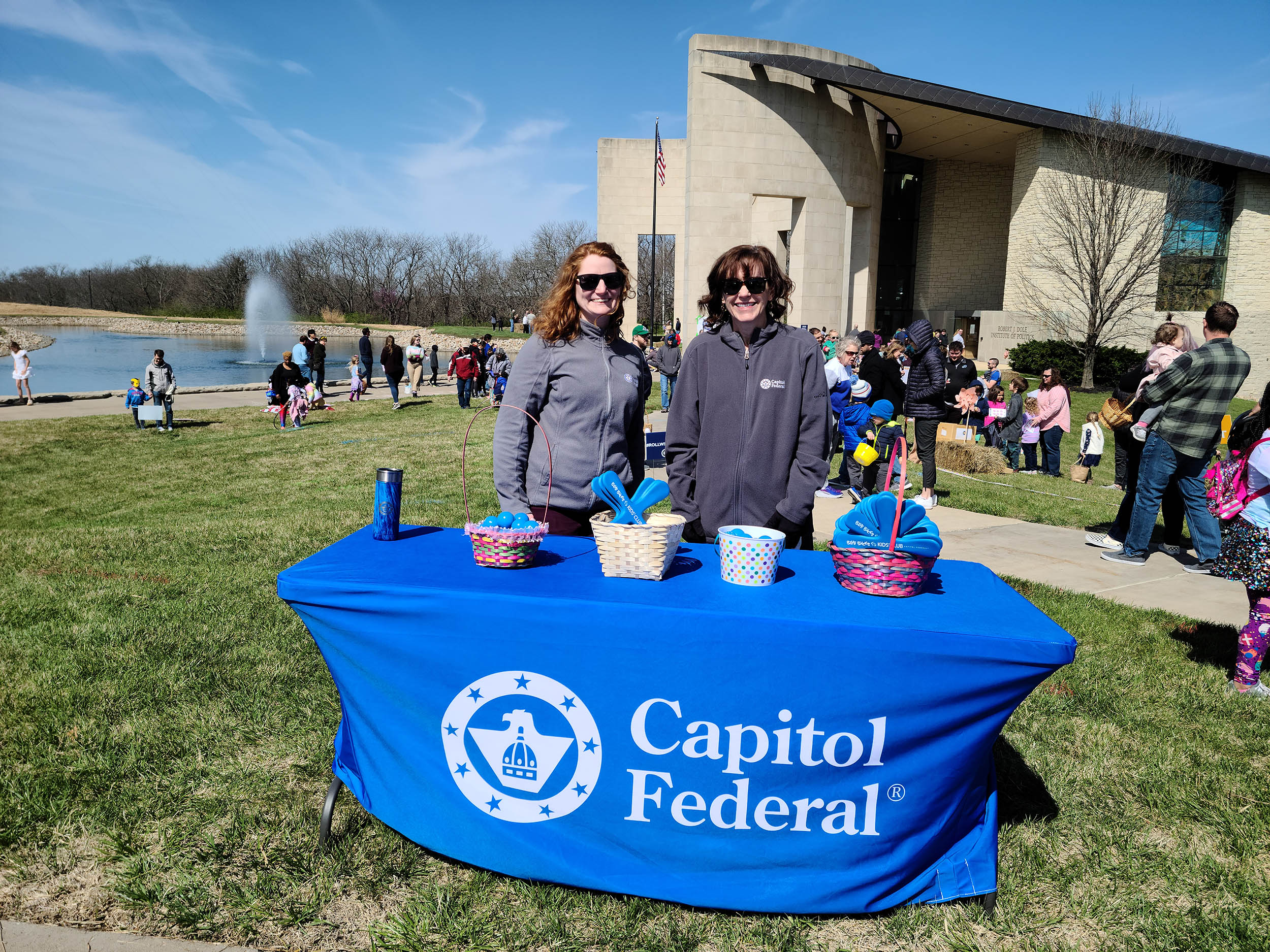 Capitol Federal at the Dole Institute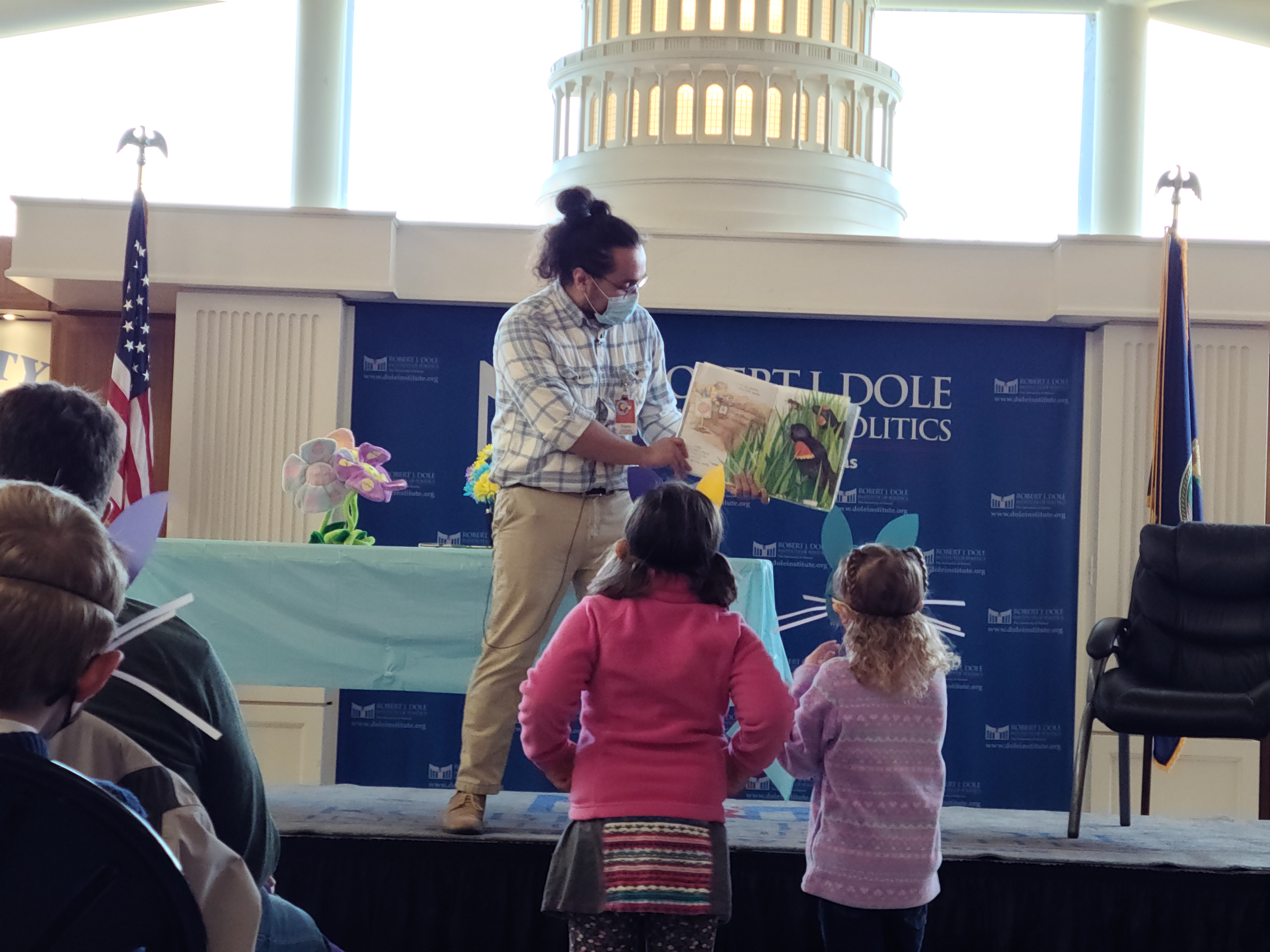 Lawrence Public Library does story time at the Dole Institute
Other activities included outdoor egg hunts every 30 minutes, where each child received a commemorative golden egg, a pencil bag with candy, a pencil, and a handout on Dole Institute education opportunities.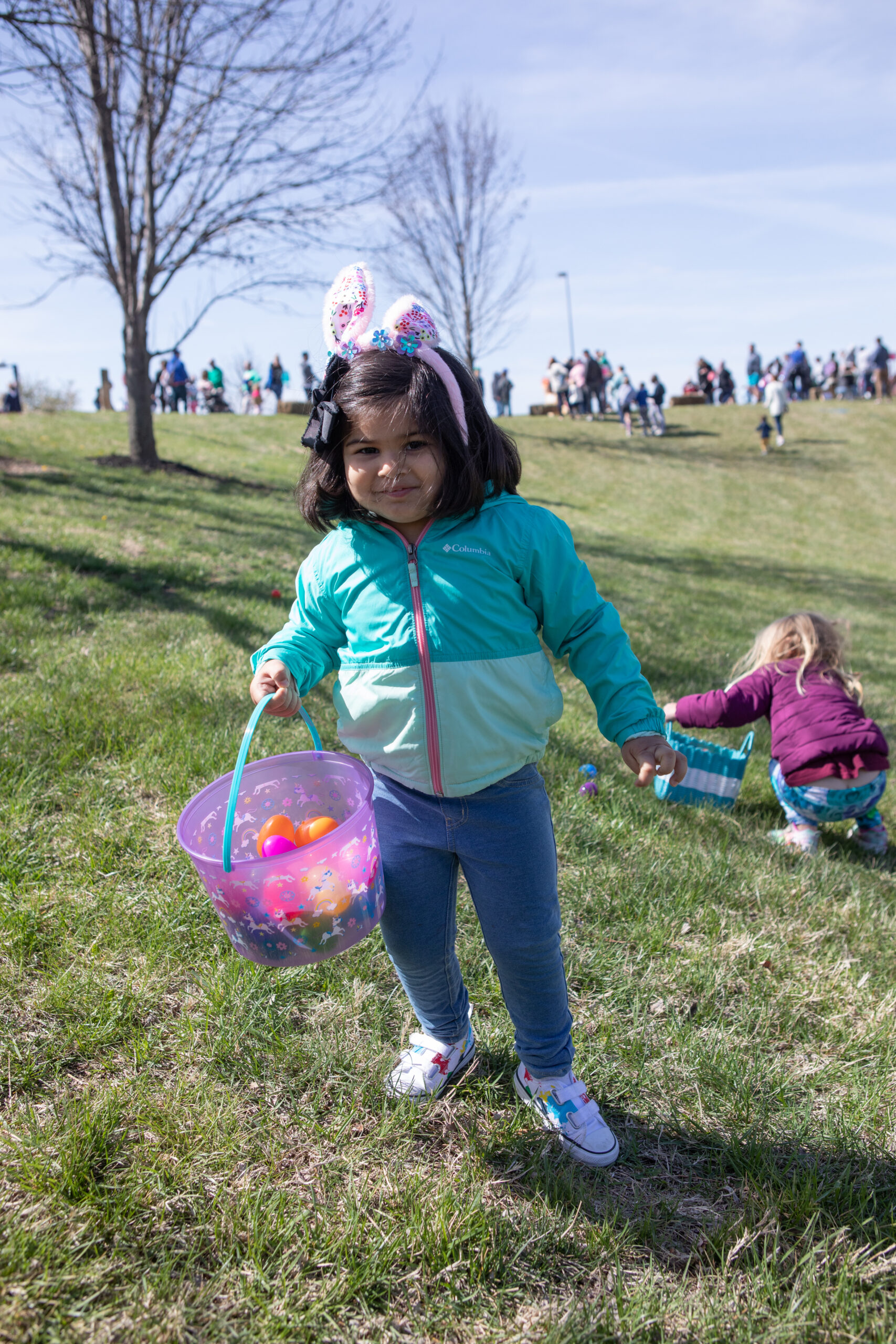 A basket full of eggs!
The signature feature of the event is the egg roll, which is a tradition dating back to the late 1800s at the Capitol and the White House. Kids in attendance also got to play a miniature golf hole at the "Dole Hole," a mini replica of the Dole Institute building; and an egg corral was set up for the littlest visitors to easily find Easter eggs in piles of hay.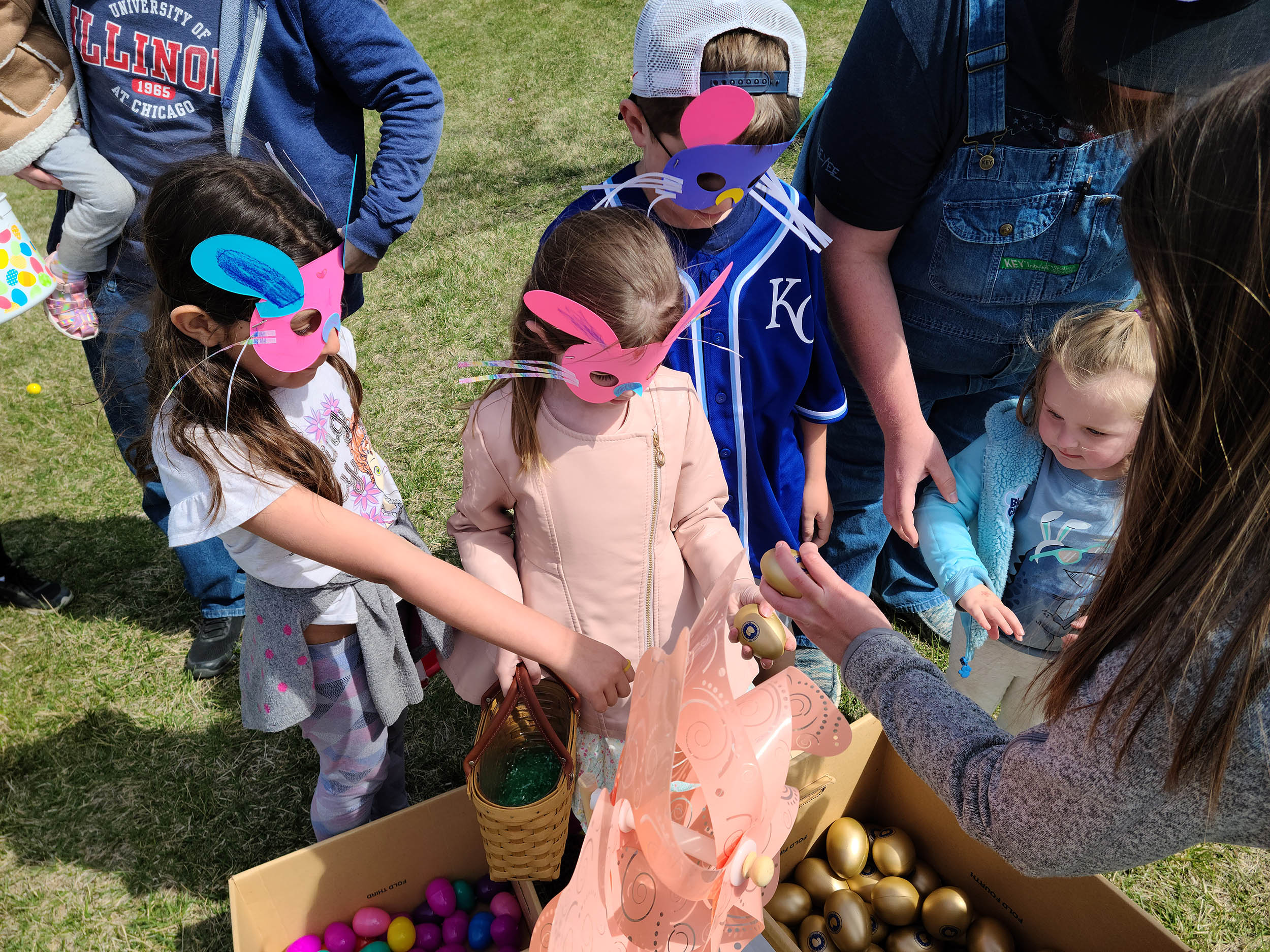 Children receiving golden eggs
The Easter bunny even made an appearance! A crowd-favorite is always the bunny corral, featuring 25 live rabbits from local breeder Bergene Rabbitry. Kids could hold and pet bunnies and have their picture taken at a photo area. Children participated in different events and activities to receive stamps on their Golden Rules Checklist, which incorporated ways on how to be an engaged community member.
Easter Bunnies at the Dole Institute
The 2022 Easter Egg Roll with Dole was a great success we and look forward to seeing all families next year on April 8, 2023! Thank you again to our sponsor Capitol Federal®!