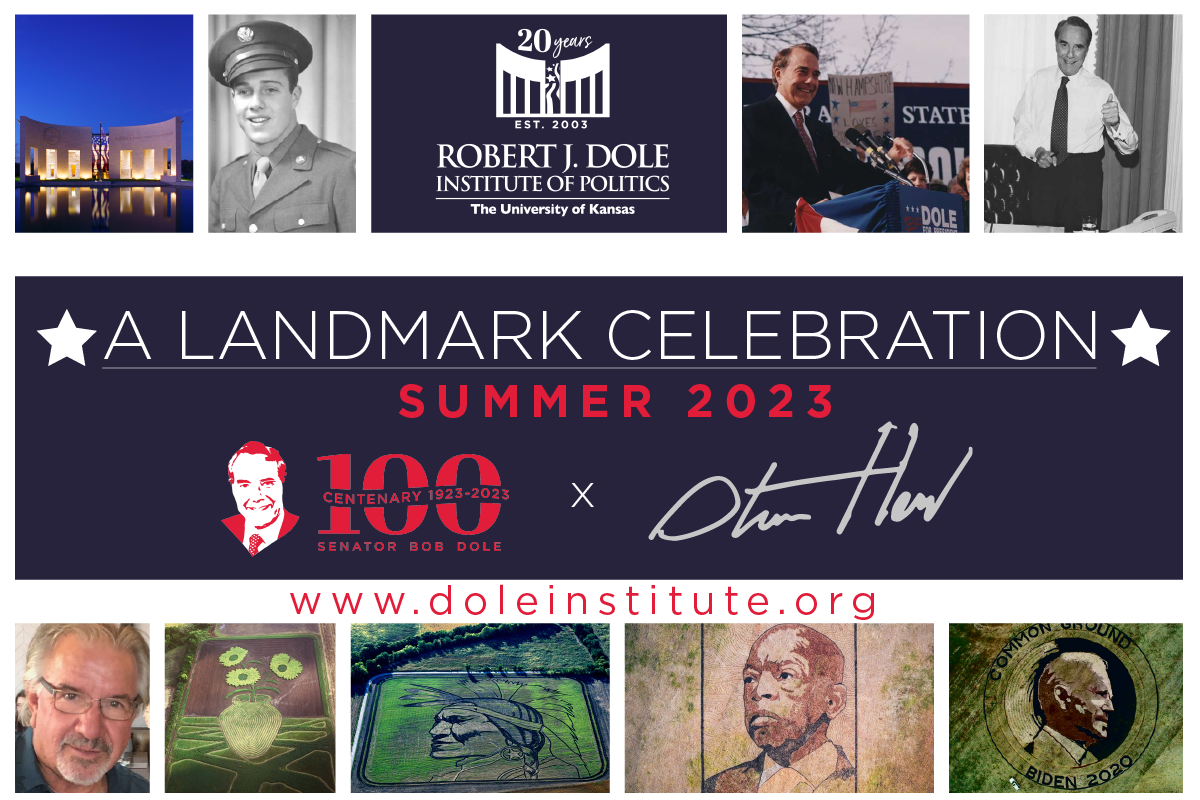 A Landmark Celebration for a Legendary Leader
The year 2023 marks the Dole Institute's 20th Anniversary and 100 years since the birth of renowned Kansan, veteran, and statesman, Senator Bob Dole. The Dole Institute, along with our generous corporate and individual sponsors, is producing a months-long celebration in honor of Senator Dole's legacy. There will be many opportunities to participate, and we invite everyone to join us this summer!
To kick off the celebration, the Dole Institute has commissioned world-renowned, locally-based Kansas native artist Stan Herd to create a tribute earthwork of Senator Dole on the grounds of the Dole Institute. Herd is a muralist and painter who has emerged as the pre-eminent "representational" earthwork artist in the world. He creates indelible images using the earth as his canvas. See stanherdarts.com for examples of Stan Herd's work
This project aims to engage people of all ages in an opportunity to honor Senator Dole by contributing to the creation of the temporary art installation. Students across Kansas are invited to contribute images and drawings, which will be sealed onto tiles and incorporated into the final design. The groundbreaking takes place in April. Visitors are invited to watch Herd work as the image takes shape over the summer.
The Landmark Celebration culminates on July 22, 2023, when the Dole Institute hosts a day-long, free public event featuring special appearances, family-friendly activities, a dedication of the commemorative earthwork, military flyover, music, and more. There will be an opportunity to view the completed earthwork, which will remain in place until KU's Homecoming in October.
This Landmark Celebration gives Kansans – along with the whole nation – an opportunity to reflect on the transformative power of principled leadership that seeks to find common ground with those who disagree. The Dole Institute of Politics begins another 20 years fully committed to this ideal, continuing to grow generations of new and dynamic leadership that our present moment demands.
"In America, we take pride in the past, but we live for the future. To the young people who will come here for inspiration as well as information, may you never stop reaching for the stars – whatever the difficulties."
– Senator Bob Dole, Dole Institute dedication, 2003
Landmark Sponsors and Donors
Corporate/ Foundation Sponsors
Landmark Event Sponsors

AARP KS
Microsoft
Landmark Event Ambassadors
Mark and Bette Morris Family Foundation
Landmark Event Supporters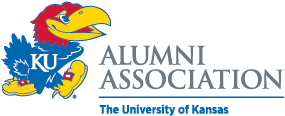 Capitol Federal
H. Neil Mecaskey, Jr. Foundation, Inc.
KU Alumni Association
---
Individual Sponsors
Landmark Year Partners
C.J. and Becca Mahoney
Jeff and Mary Weinberg
Landmark Event Ambassadors
Carol and Fred Logan
Crickett and Scott Reed
Sponsorships are still available. Contact Lynate Pettengill by email at LPettengill@KUEndowment.org or by phone at at 785-832-7424