August 31, 2022 - Features
On Wednesday, August 31, the Dole Institute Student Advisory Board hosted their first event of the semester, Party on the Patio. This event, which occurs at the beginning of each academic year, is an opportunity for new and returning SAB students to enjoy dinner, meet new people, learn about the Dole Institute, and hear from young, successful professionals, including journalists, public servants, and political operatives. 
Student Advisory Board members enjoy dinner and sign up for student events
This year's guests were Ruby Cramer, national political enterprise reporter for the Washington Post, and Andrew Duehren, economic policy reporter for the Wall Street Journal.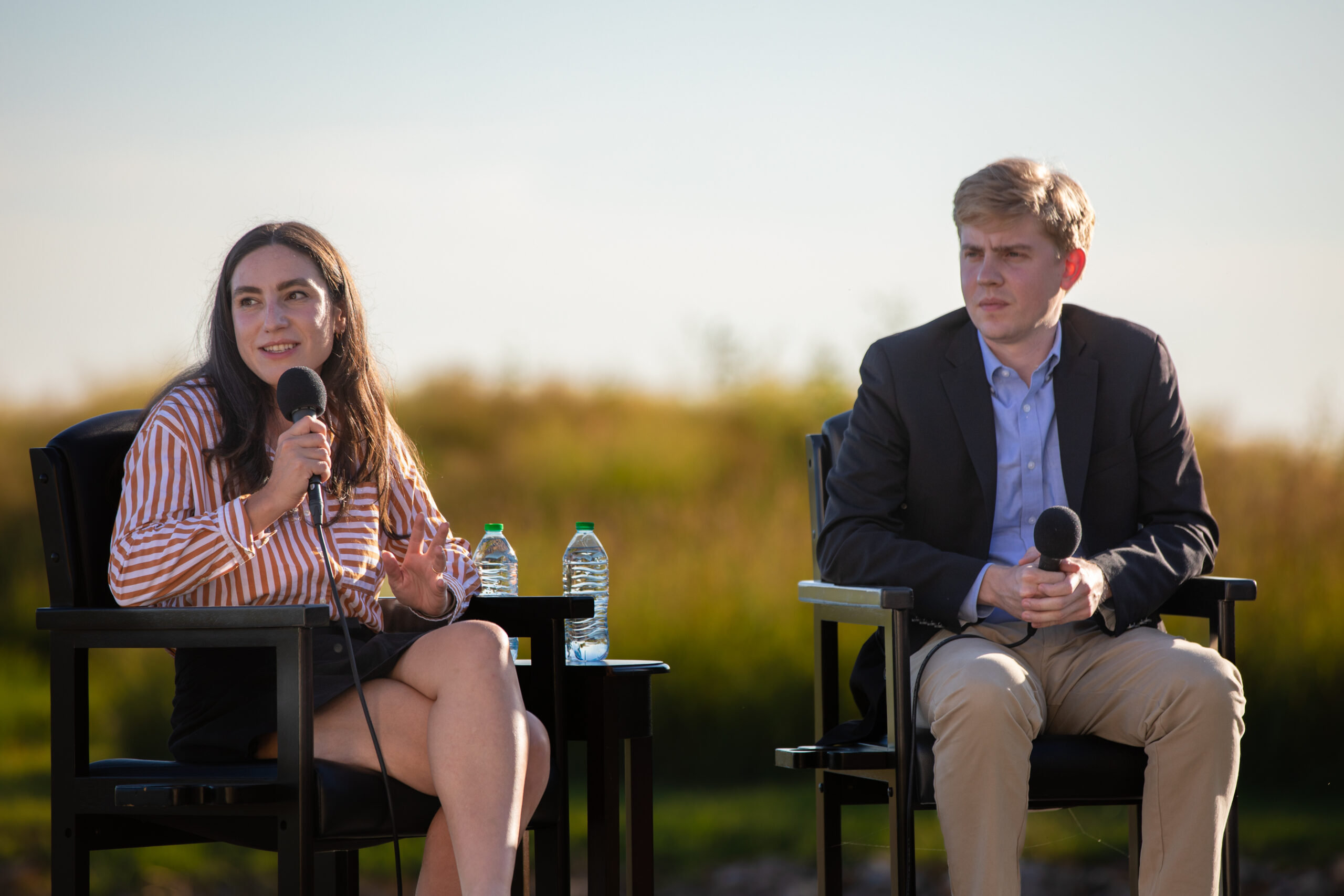 Guests Ruby Cramer and Andy Duehren discuss the 2022 Midterm elections
Students enjoyed dinner on the Dole Institute lawn while SAB Coordinator Catherine Magaña interviewed both guests for the evening program. Magaña asked questions about Ruby and Andy's careers, experiences in reporting, and advice they would give to students interested in getting involved in politics or journalism.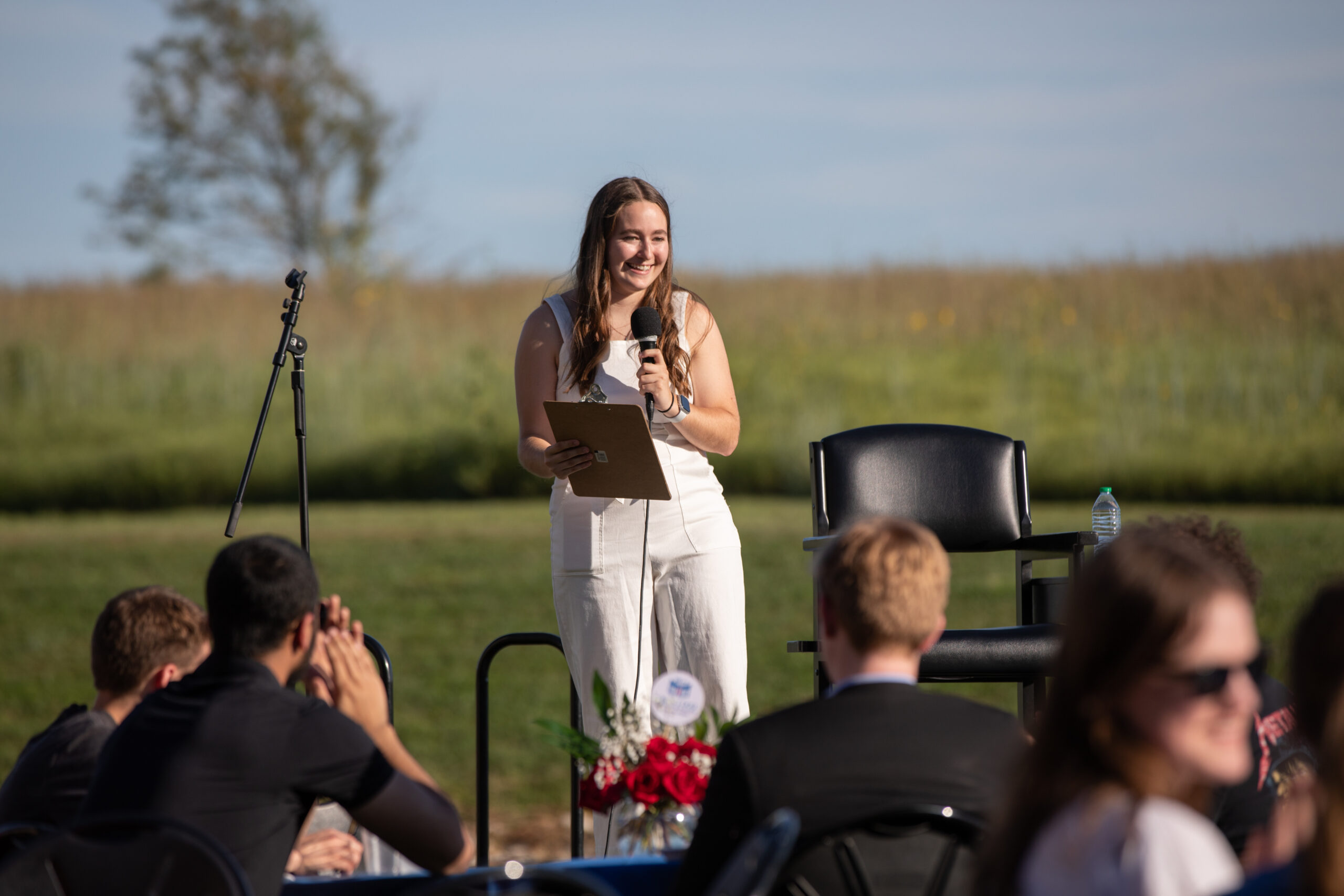 Student Advisory Board Coordinator Catherine Magaña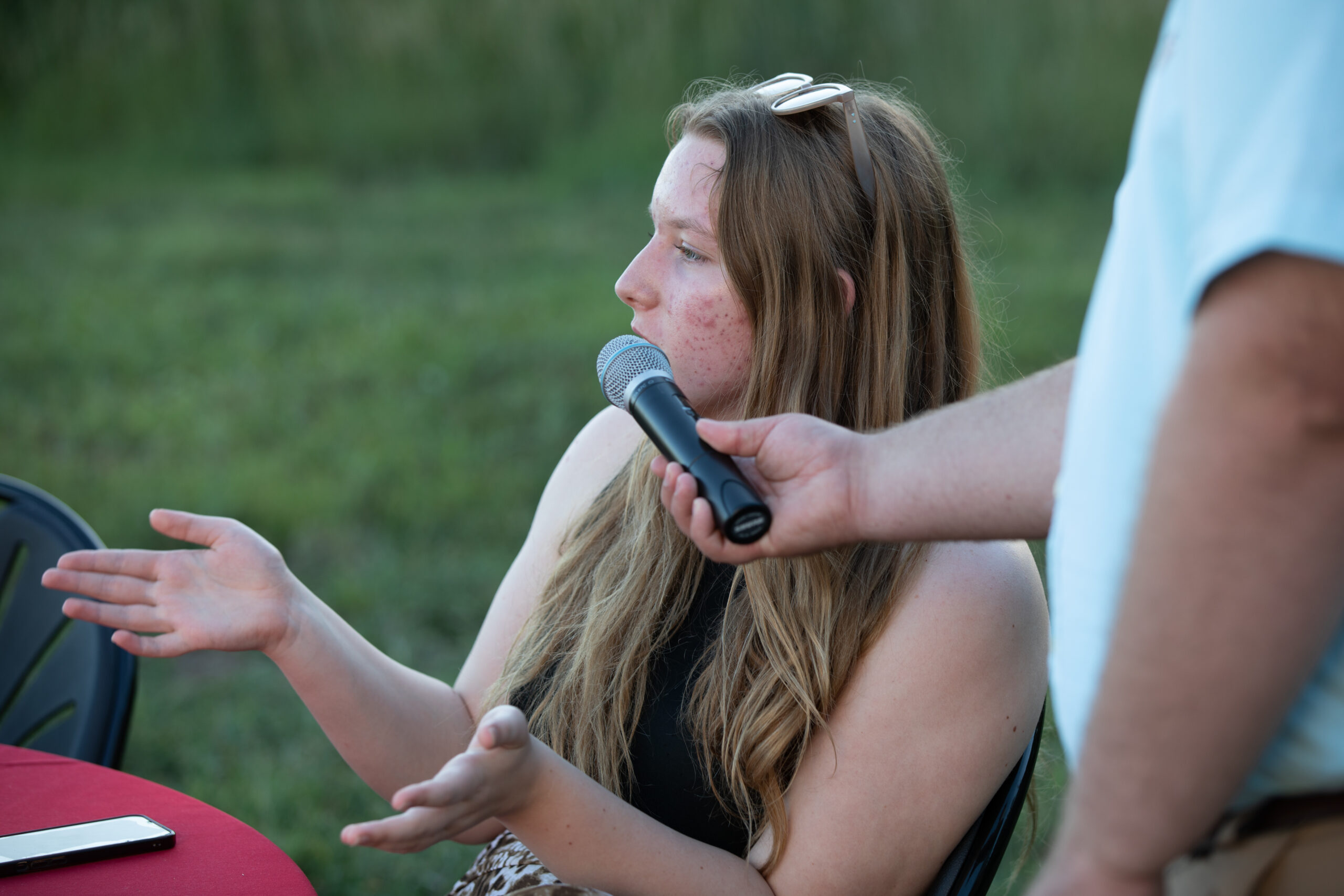 Student Advisory Board member Bryn Montierth asks a question during audience Q&A
Over 60 students were in attendance, and many of them asked their own questions to the guests as well. "It was great to see everyone again after break for Party on the Patio," said Heidi Mattson, sophomore and Discussion Groups student coordinator. "The guests were super interesting and had some great stories and advice." Students in attendance received free sunglasses and exclusive SAB cups. The evening ended with everyone enjoying a snow cone from Tad's Shaved Ice.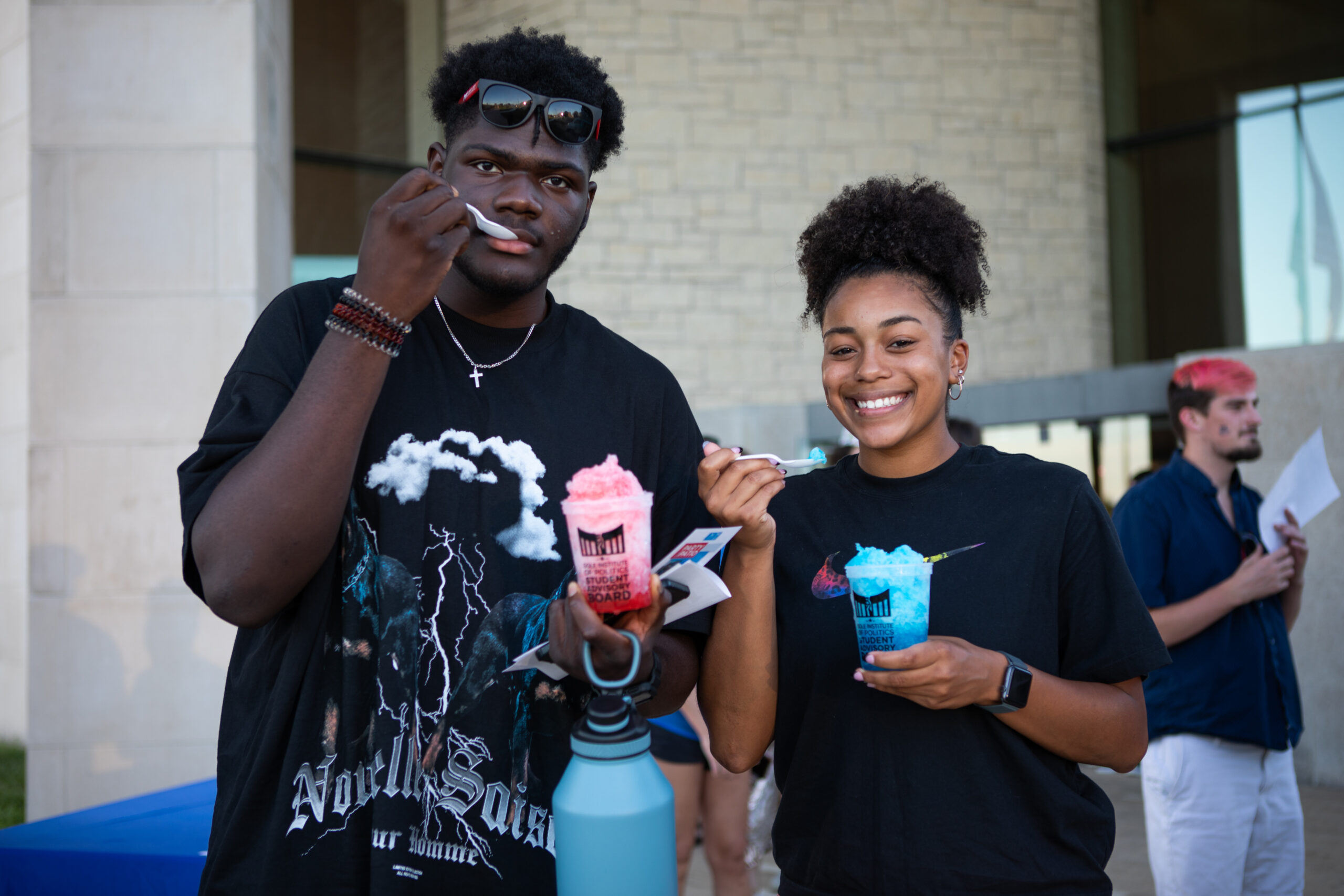 Students enjoy snow cones from Tad's Shaved Ice after the program
If you are interested in getting involved with the Student Advisory Board, please email dolesab@ku.edu.