August 2, 2022 - News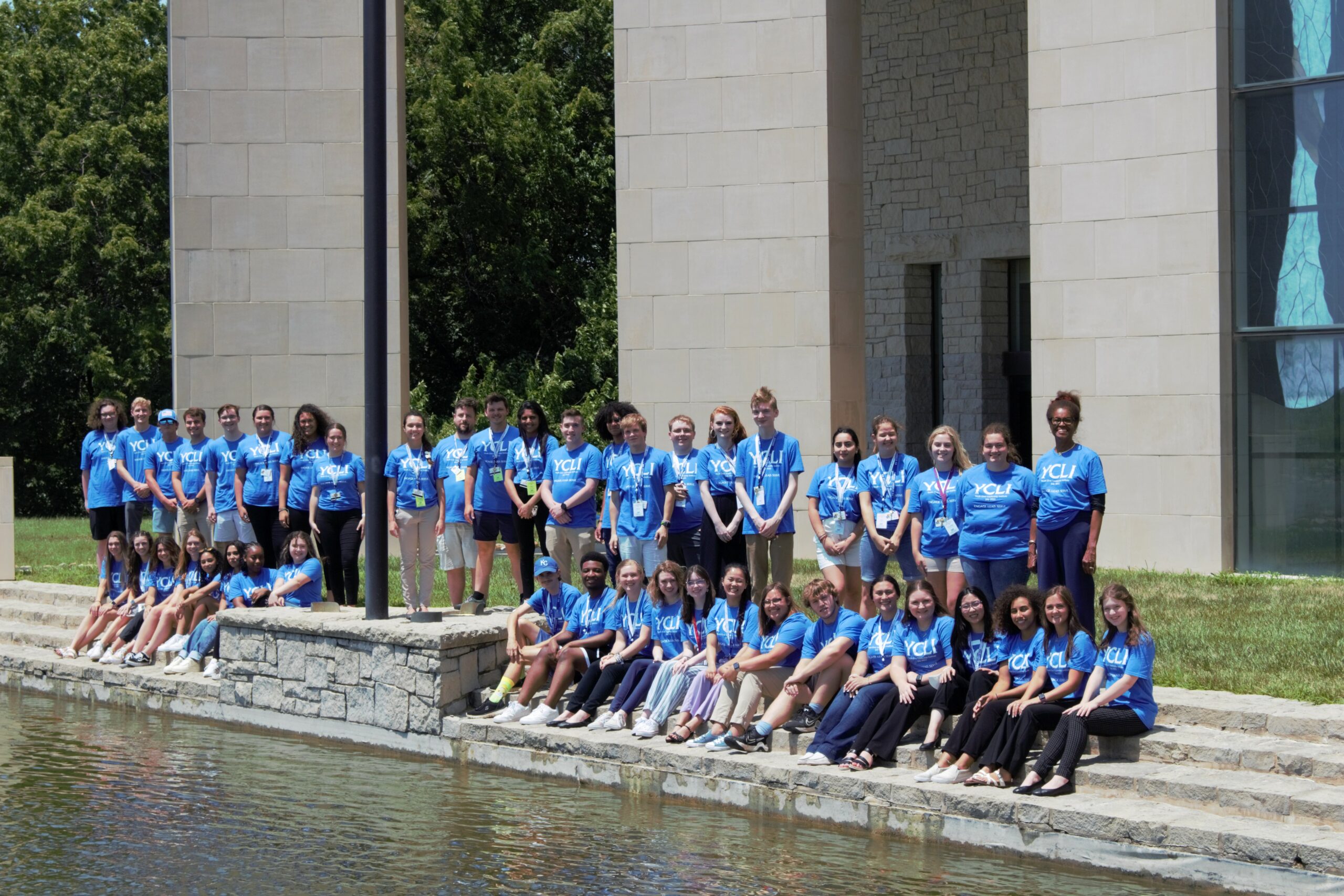 The Dole Institute of Politics sponsored the 17th annual Youth Civic Leadership Institute (YCLI), July 13-15. After meeting virtually for two years, due to COVID precautions, it was exciting to meet in-person.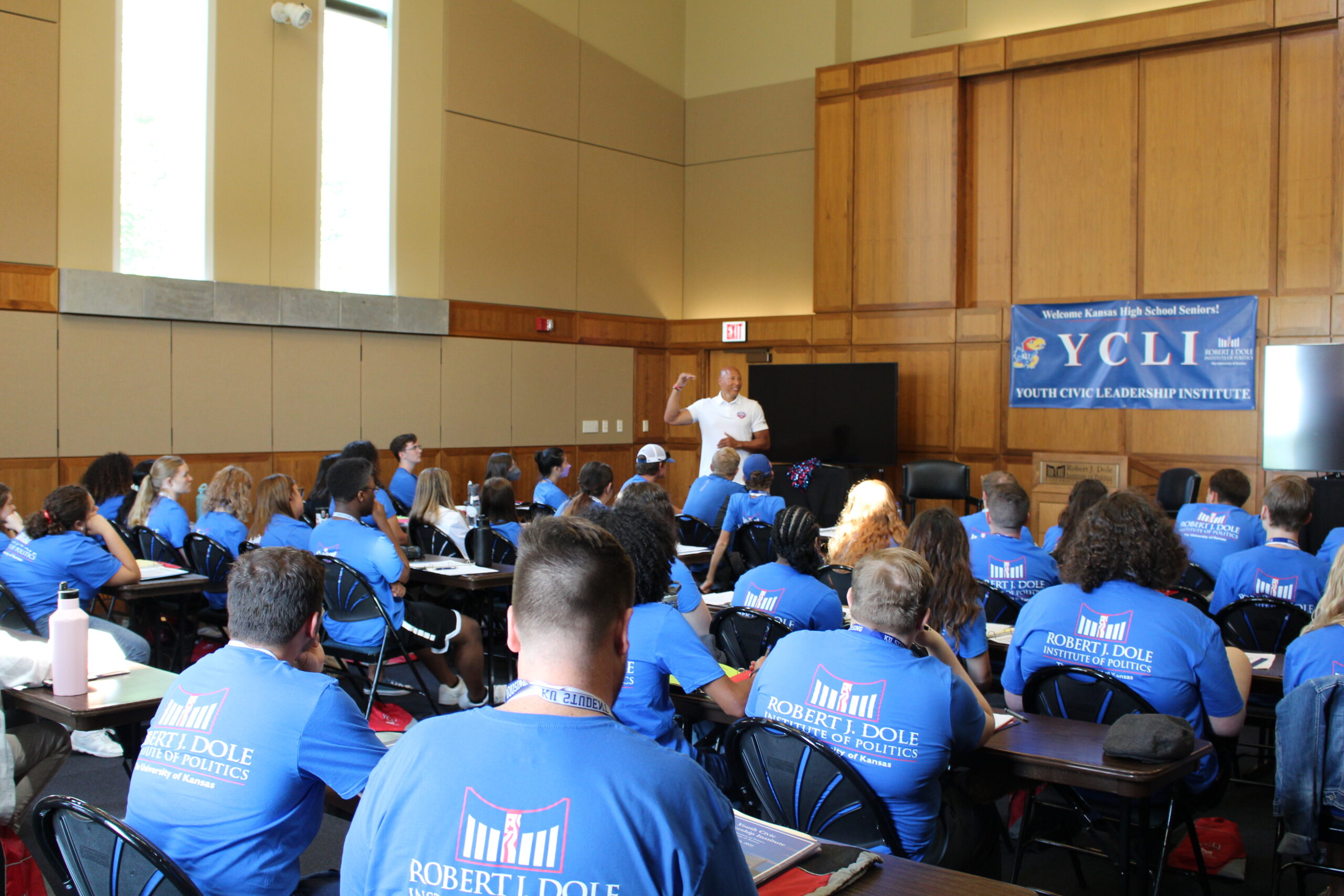 Basketball Coach Q (Fred Quartlebaum) discusses the importance of teamwork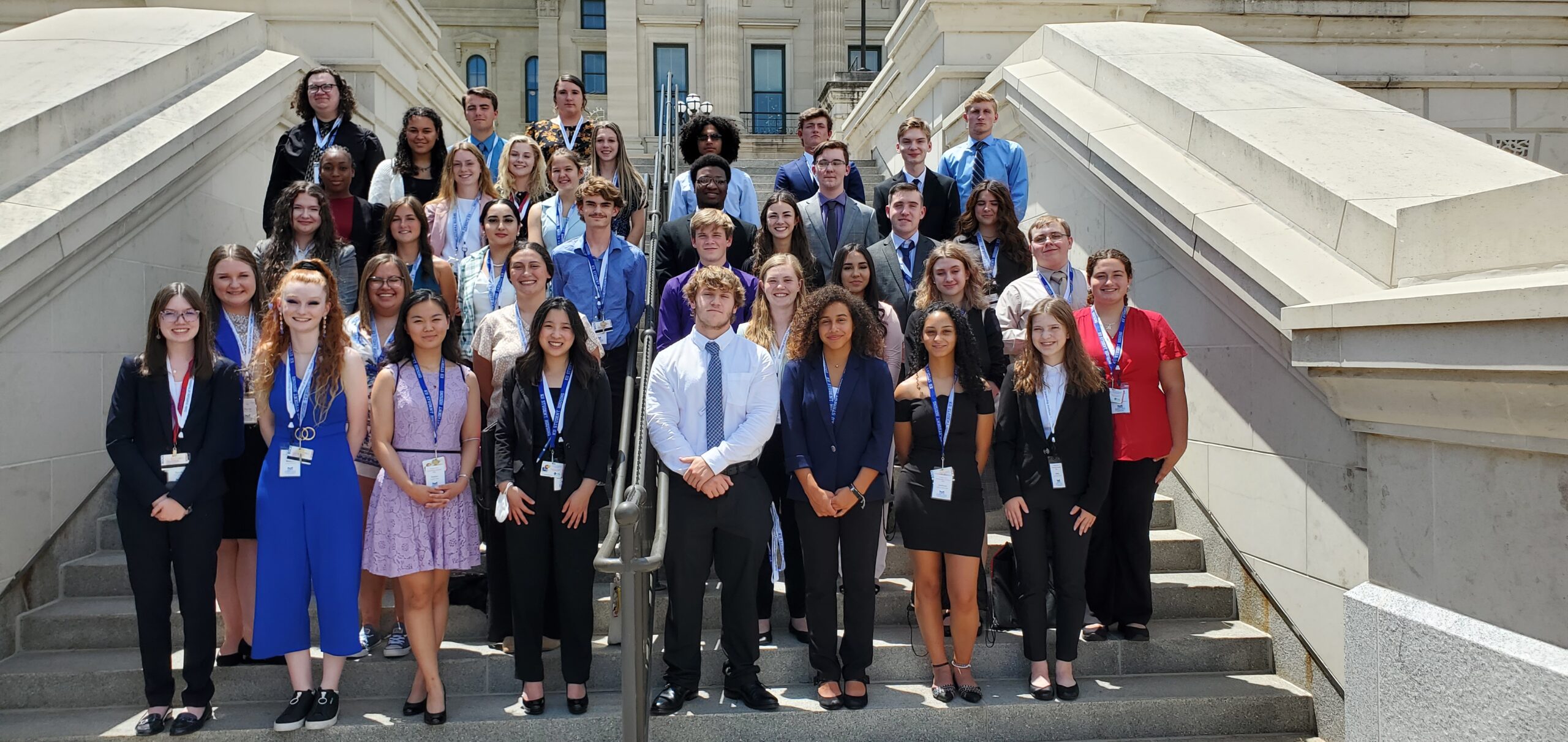 Students visit legislators and staff at the Capitol in Topeka
We send over 440 packets to principals of every public high school in Kansas and accredited private high schools. We invite them to nominate one or two students to attend YCLI.
YCLI is an exciting summer opportunity for incoming high school seniors to engage in a leadership program designed to promote civic engagement and public service. The three-day, two-night program welcomes students nominated by their principals, counselors and teachers to the Dole Institute and the University of Kansas. This year 42 students from 32 schools in 32 different counties were selected to attend and had the opportunity to stay in Oswald Residence Hall while participating in the Youth Civic Leadership Institute.
Students attend YCLI at no charge. This special Leadership Program is endowed.
As part of YCLI, the students take a trip to Topeka for a tour of the Capitol and to meet with legislative leaders. Students were welcomed to the Kansas House by the following members: Rep. Tom Sawyer, Minority Leader; Rep. Ron Highland, Chair of Kansas Water Committee; Susan Kannarr, Chief Clerk of the House. Senator Marci Francisco and Senator Brenda Dietrich welcomed YCLI to the Senate Chamber.
The students met in small groups with legislators from across the state. They even participated in a Capitol Scavenger Hunt with YCLI groups competing against each other! The afternoon at the Capitol concluded with a reception and dinner at the Dole Institute honoring the YCLI students. Also attending the dinner were state, city, county, school board and community leaders.
Thanks to the 2022 YCLI Counselors: Quinn Ried, Angela Davis, Catherine Magaña, Ian Pepin and Riya Patel.
This year the speakers at YCLI included Audrey Coleman, Dole Institute Director; Coach Fred Quartlebaum (Coach Q), KU Director of Student-Athlete Development; Julie Murray, Chief of Staff to Chancellor Girod; and dinner speaker Dr. Diana Carlin, Professor Emerita of Communication Studies and former Dean of the Graduate School and International Programs at KU.