August 2, 2022 - News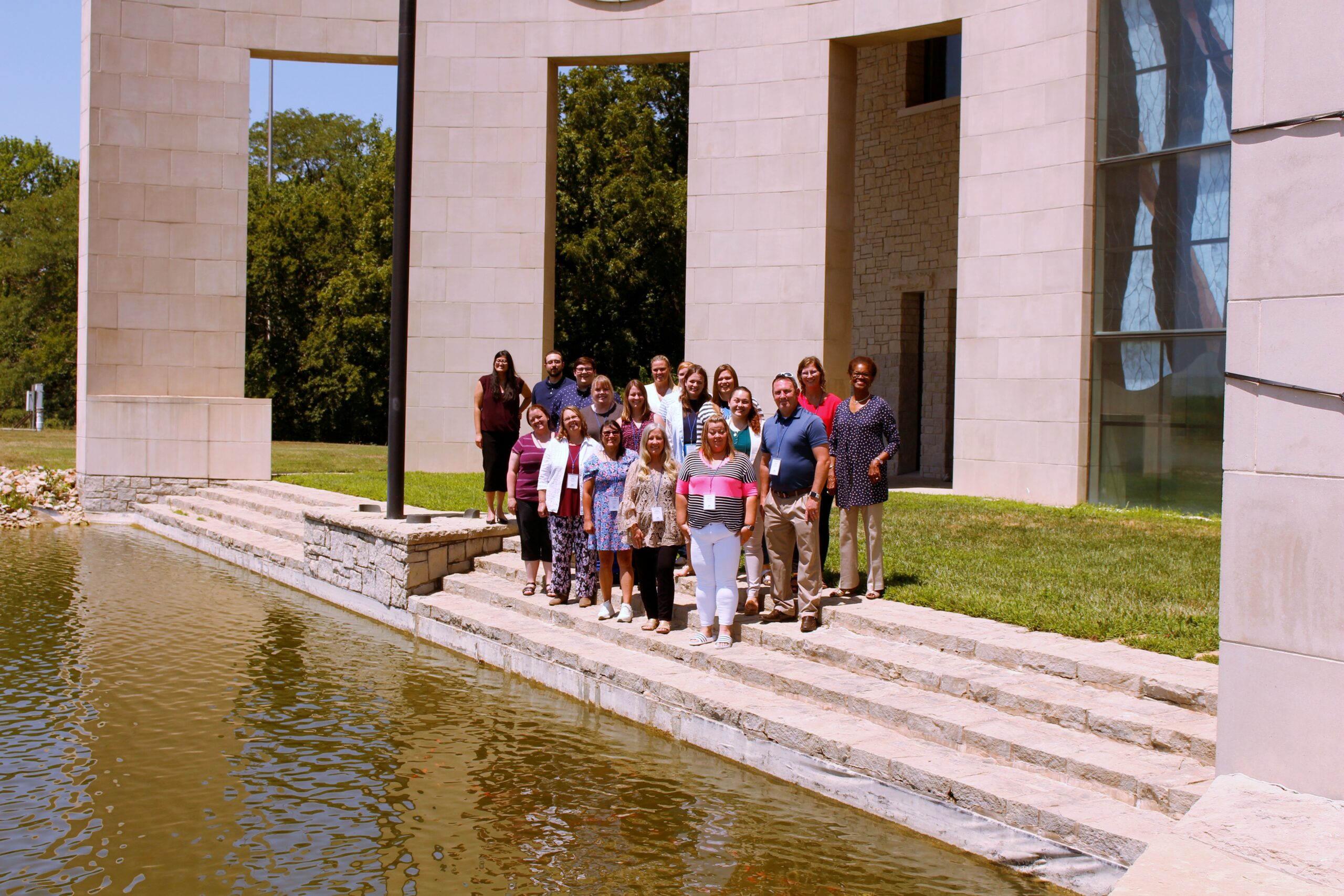 The Dole Institute of Politics sponsored the 15th annual Civic Engagement Conference for Kansas Government, History and Social Studies Teachers. The last two years were virtual due to COVID precautions. We were excited to meet in-person for the first time since 2019. To help recruit teachers statewide, the Dole Institute works with the Kansas Department of Education, and with past participants of the conference.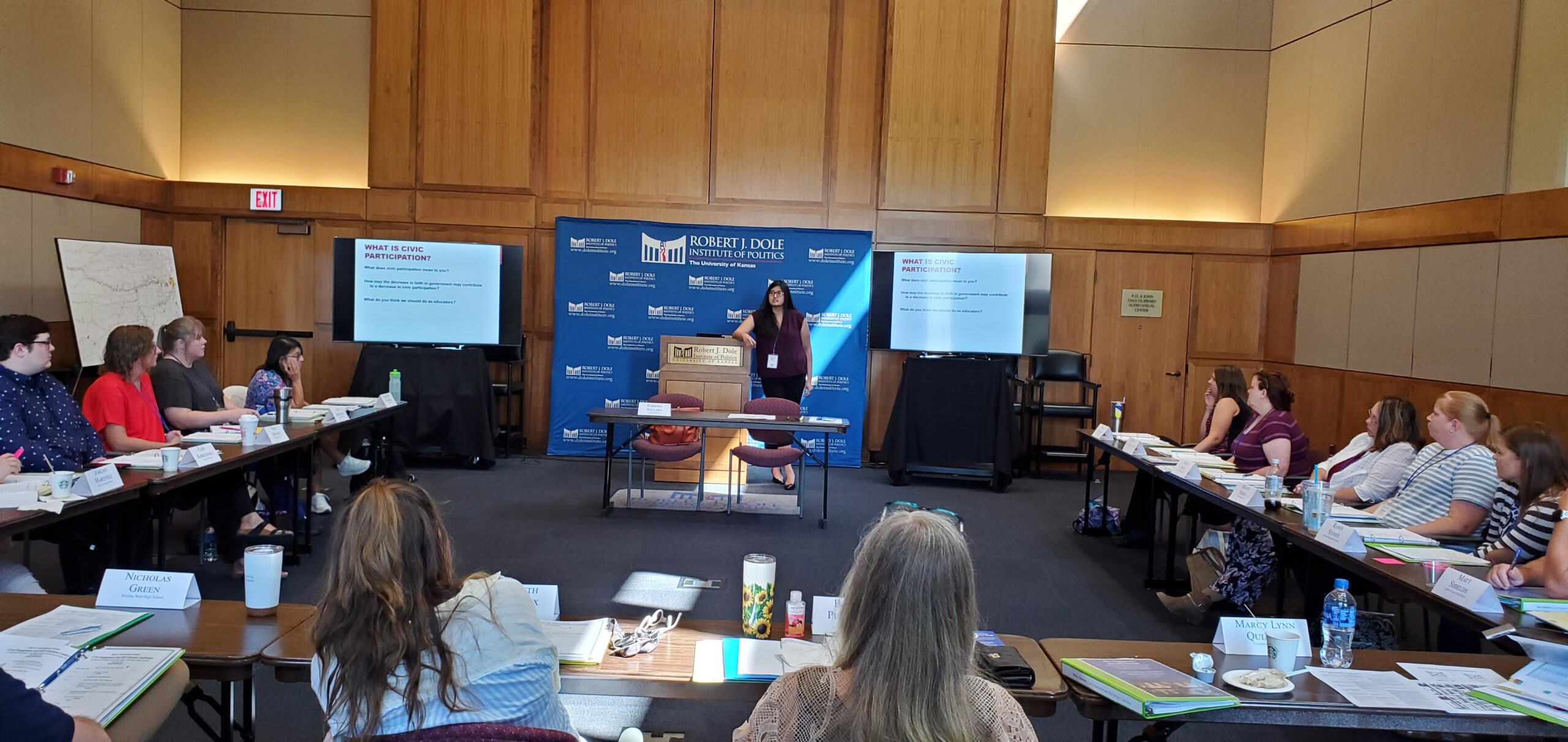 Teachers discuss civic engagement, youth voting and public service with guest speakers
We bring together high school and middle school teachers to discuss and debate the significance of getting young people involved in civic engagement, public service and in local, state, and national elections. Youth voting (18-24 years old) is increasing around the country and interest is at an all-time high.
The goal of the Civic Engagement Conference is for teachers to acquire new program ideas for classroom lesson plans. One of the ways we do this is through an exercise in which teachers have ten minutes to present their Best Practice or Favorite Teaching Program. They are asked to use this opportunity to share creative and exciting programs with each other.
Seventeen teachers from 16 schools and 14 counties attended this year's conference. The teachers receive a stipend, lodging at a local hotel and travel expenses to attend this conference.
This year's conference included guest speakers:
Mary Banwart, Associate Professor for the Department of Communication Studies and Director of the Institute for Leadership Studies
Marcy Quiason, Ph.D. Student, Women, Gender and Sexuality Studies and M.A. Student, Department of Political Science, University of Kansas
Jamie Shew, Douglas County Clerk who presented "How Can Your County Clerk Help You with Civic Engagement?"
Audrey Coleman, Director of the Dole Institute of Politics
Representative Mike Amyx, 45th District and Former Mayor of Lawrence