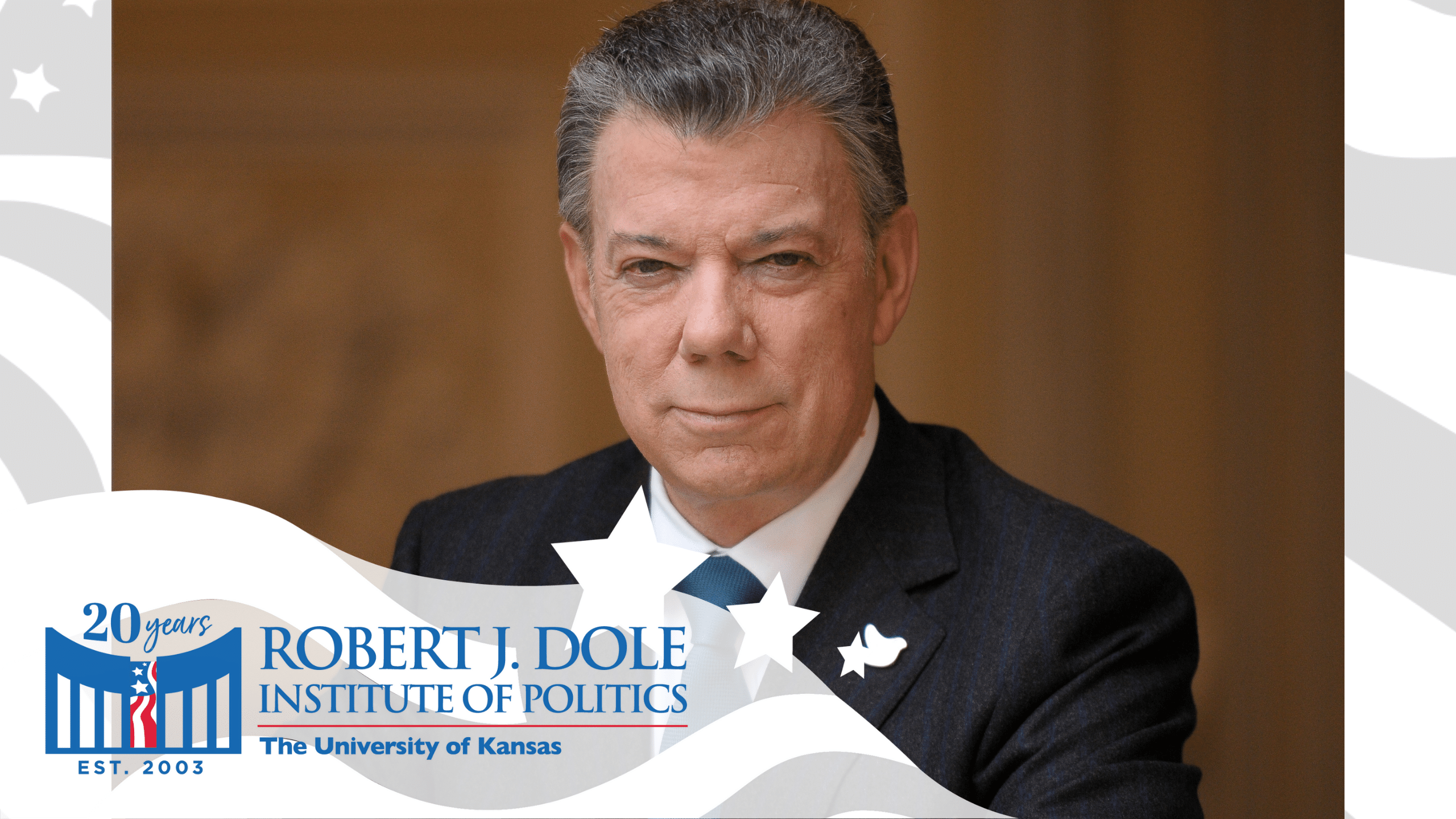 The Dole Institute of Politics will honor Juan Manuel Santos, former President of Colombia with the 2022 Dole Leadership Prize.
The Dole Leadership Prize is a bipartisan award presented annually to an individual who demonstrates the importance of involvement in political and civic affairs. Santos was identified for recognition by the late Senator Bob Dole in honor of his successful efforts to bring peace to Colombia.
"We are honored to welcome President Santos back to the Dole Institute to present him with the 2022 Dole Leadership Prize," said Dole Institute director Audrey Coleman. The President's 2012 visit marked the first time the Dole Institute hosted a sitting head of state.
Santos graduated from the University of Kansas with a degree in Economics and Administration and completed post-graduate studies at the London School of Economics and Harvard University.
He served two terms as President of Colombia from 2010-2018, with one of the cornerstones of his administration being his work on a peace process with FARC, the Colombian guerilla organization. As a result of his commitment to achieve peace in Colombia, he was the sole recipient of the Nobel Peace Prize in 2016 for "his resolute efforts to bring the country's more than 50-year-long civil war to an end," according to the Norwegian Nobel Committee.
The program will take place at the Dole Institute of Politics at 7 p.m. on September 20. A book sale and signing will take place after the program. Attendees can purchase the English translation of Santos' book, The Battle for Peace: The Long Road to Ending a War with the World's Oldest Guerrilla Army, published by the University Press of Kansas.