Exhibit: September 11, 2001: The Day that Changed the World
Event Category:
September 6 @ 12:00 pm

-

September 11 @ 4:00 pm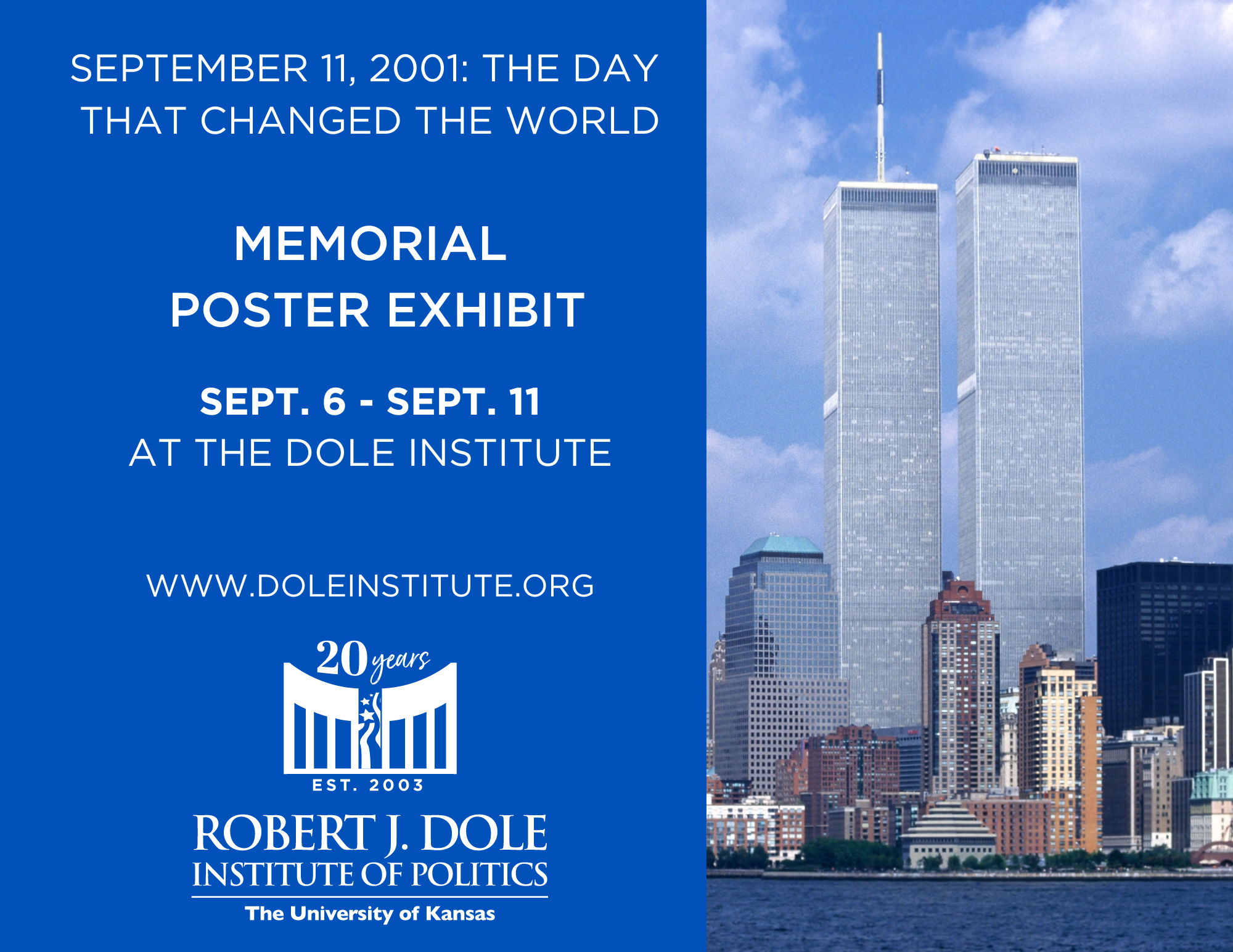 On display from September 6 – September 11, 2022
The Dole Institute will display a special poster exhibition in Simons Media Room from September 6 through September 11, for the occasion of the 21st anniversary of the September 11 attacks. Entitled "September 11, 2001: The Day that Changed the World," the exhibit reviews the events of the day, highlights personal experiences, and invites reflection. It was developed by the 9/11 Memorial Museum with support from the National Endowment for the Humanities.
In Hansen Hall, visitors can also view two original beams from World Trade Center Tower One, a permanent memorial at the Institute. The two columns were salvaged and presented to the Dole Institute by Mayor Michael Bloomberg, in appreciation of Senator Bob Dole's work with Former President Bill Clinton on the Families of Freedom Scholarship Fund for the children of 9/11 victims.
Museum open Tuesday – Sunday 12 p.m. – 4 p.m.