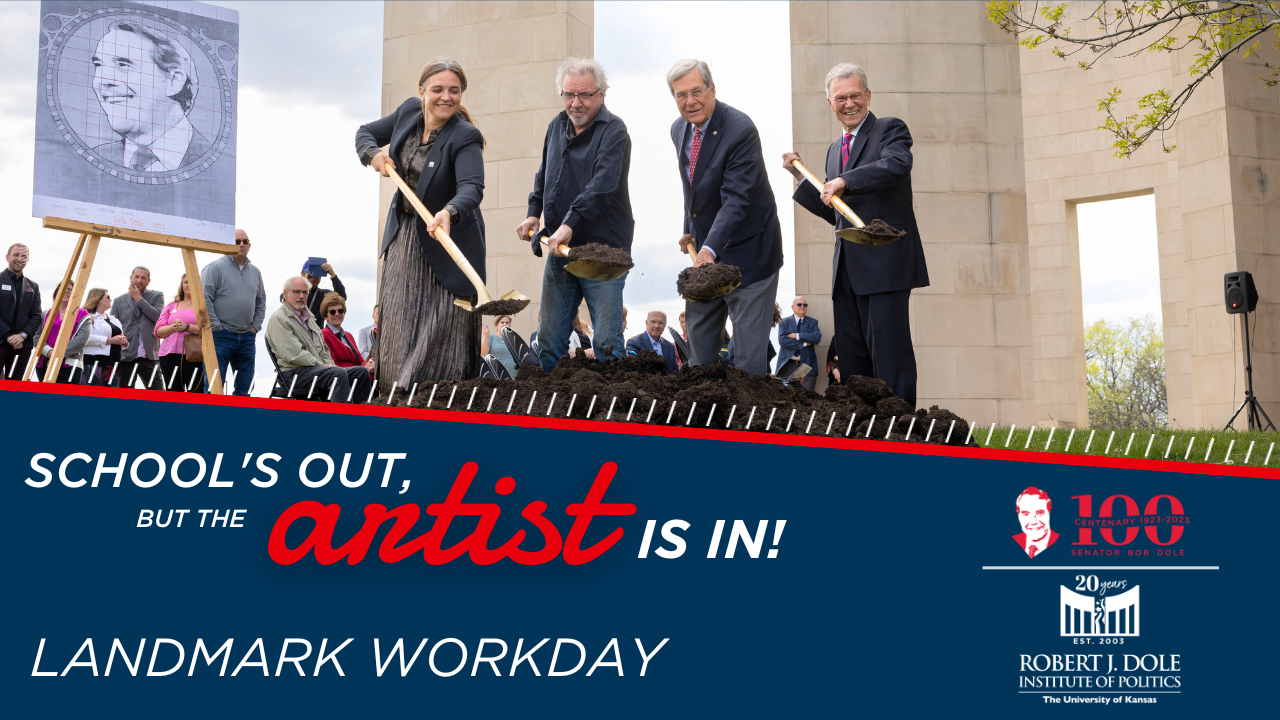 School's out! The Artist is In!
Join us Friday, May 26 to observe Stan Herd at work on our commemorative Bob Dole tribute earthwork on the Dole Institute lawn.
There will be activities and games for all ages inside and outside the Dole Institute galleries.
Kids can contribute a drawing which will become part of the finished earthwork in July.
Bring a picnic and enjoy the Dole Institute grounds on the first day of summer break.
See you there!
Thank you to our Landmark Event Sponsors AARP-Kansas and Microsoft and all our season's supporters:
https://doleinstitute.org/landmark/