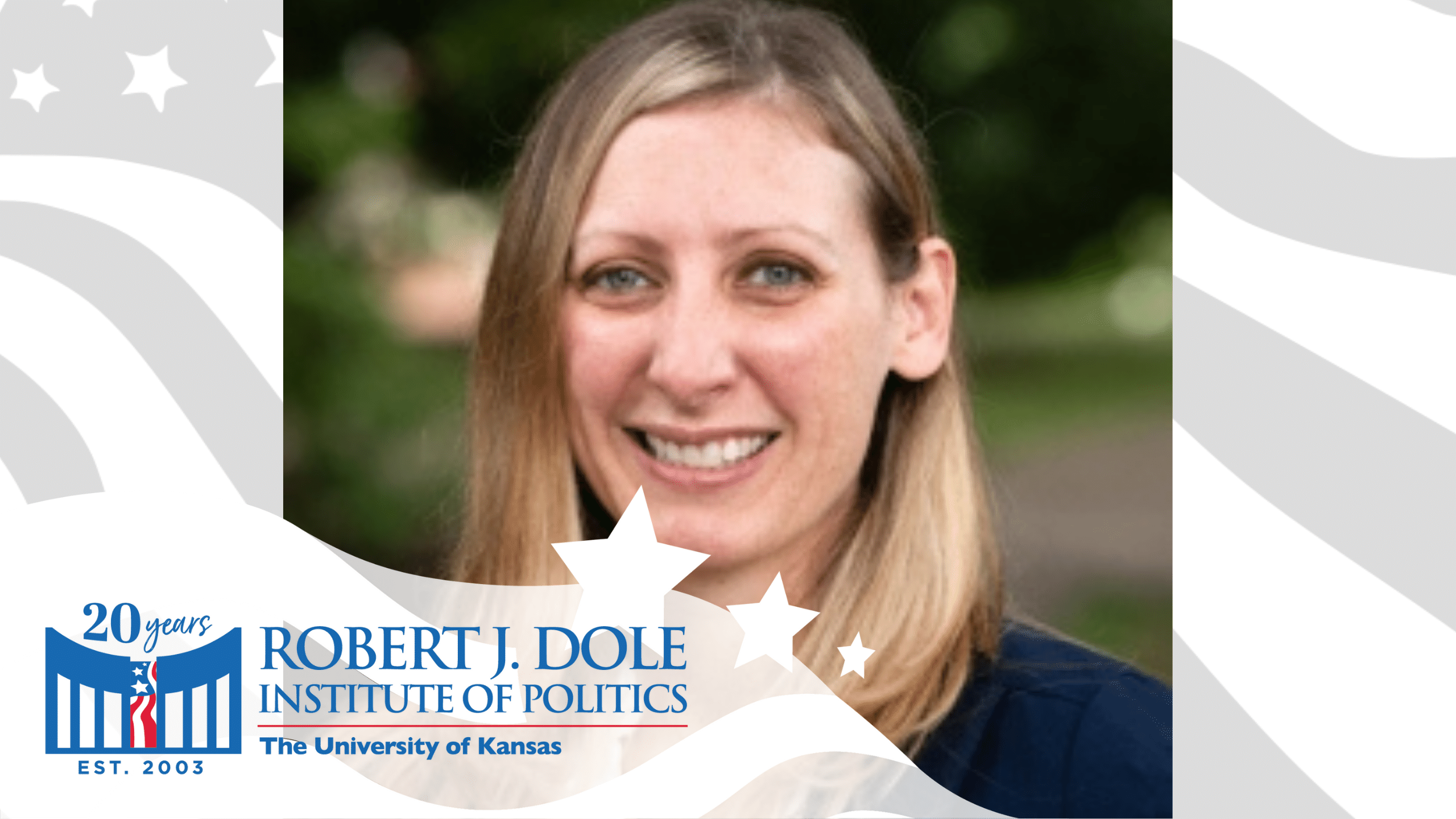 Erika Cornelius Smith will discuss her book, "Service above Self: Women Veterans in American Politics," which tells the stories of women who served in or adjacent to the U.S. military and how they translated those experiences into elected office. The book is the first analysis of how women transitioned from national defense to public service–and what they did when they got to Washington, D.C.
Erika Cornelius Smith is Director of Alumni Relations at Marietta College. Previously, she held an appointment as Associate Professor of International Business and Political Science. She holds a Bachelor of Arts in philosophy and political science from Millikin University, a Master of Arts in political science from Eastern Illinois University, and a Ph.D. in history and certificate of advanced study in women's, gender, and sexuality studies from Purdue University.
A book sale and signing will follow the presentation.
The Robert J. Dole Institute of Politics is dedicated to promoting political and civic participation as well as civil discourse in a bipartisan, philosophically balanced manner. It is located on KU's West Campus and houses the Dole Archive and Special Collections. Through its robust public programming, congressional archive, and museum, the Dole Institute strives to celebrate public service and the legacies of US Senators Bob Dole and Elizabeth Dole.