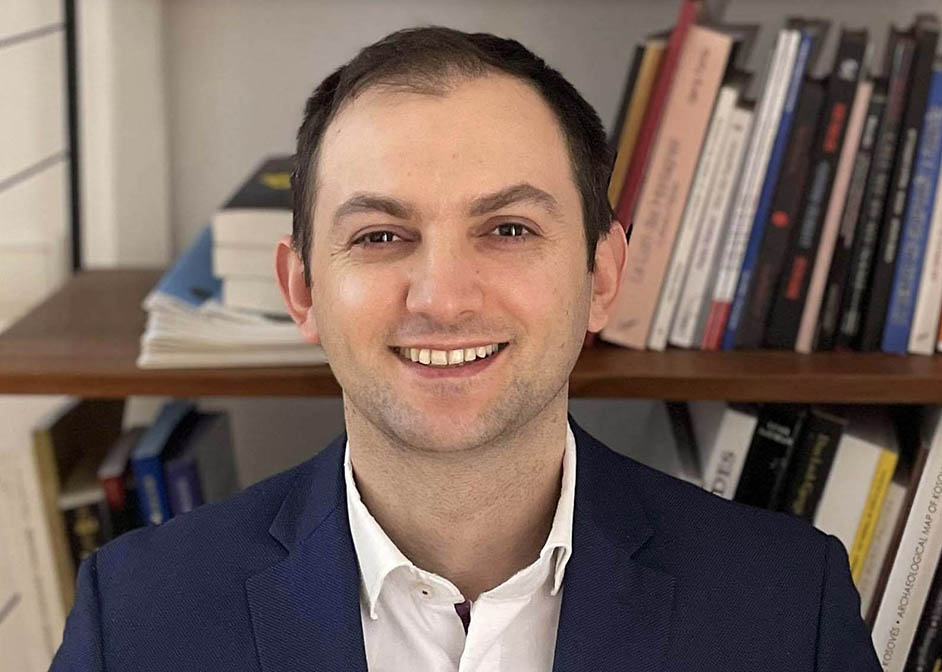 "Building Democracy in the 21st Century" is led by Qëndrim Gashi, Ambassador of Kosovo to France (2016 – 2021).
Qëndrim Gashi is an associate professor at the University of Prishtina and was Kosovo's Ambassador to France from 2016 until 2021. He has served in supervisory boards of various private and state institutions and think tanks and has won a number of scholarships, awards and honors, including receiving the insignia of Commander of the French Legion of Honor in 2022.Educated at the University of Chicago (PhD 2008), the University of Cambridge (MA St 2003), and the University of Prishtina (Diploma 2002), he has given talks at many universities, was the founder and first President (2008-2012) of the Kosovar Mathematical Society, and since April 2022 also serves as the Kosovo American Education Fund Development Manager.
Dole Fellow Qëndrim Gashi
Discussion Group programs are made possible by Newman's Own Foundation.
This spring's series is presented in partnership with the Kosovo American Education Fund.
Gashi's residency is made possible with support by the Xhema Opportunity Fund.
---
Kosovo's Path to Independence and Democracy
February 15, 2023
As democracy undergoes significant challenges around the globe, we examine democracy building in the youngest country in Europe, Kosovo, together with its facets of peace-building, reconciliation and state-building.
With Dr. Pëllumb Kelmendi, political scientist and board member for the Society for Albanian Studies.
Pëllumb Kelmendi is an Assistant Professor of Political Science at Auburn University. Previously he was a Postdoctoral Fellow at the University of Michigan's Weiser Center for Emerging Democracies and a Predoctoral Fellow at Harvard University's Weatherhead Center for International Affairs. Dr. Kelmendi's research focuses on international security, conflict resolution, and democratization. He has published in the Journal of Conflict Resolution, Security Studies and Nationalities Papers, among others. He has received research awards from the United States Institute of Peace, the Smith Richardson Foundation, the Open Society Foundations, and Brown University's Watson Institute for International and Public Affairs. Dr. Kelmendi serves as a board member for the Society for Albanian Studies and the Prishtina Institute for Political Studies. He received his PhD in Political Science from Brown University, an MPhil in Development Studies from the University of Cambridge, and a BA in Political Science from the University of Chicago.
Inclusiveness in Forming a Democracy
February 22, 2023
Democracy beyond elections and plurality or majority rules. We discuss how to include minority and marginalized groups in decision making democratic processes, by looking at the example of Kosovo.
With Atifete Jahjaga, former President of the Republic of Kosovo (2011-2016).
Atifete Jahjaga was the first woman President of the Republic of Kosovo, the first female head of state in modern Balkans, and the youngest female world leader to be elected to the highest office. President Jahjaga is active in initiatives aimed at empowering women and supporting the survivors of sexual violence during the war, and in particular through the Jahjaga Foundation she focuses on youth and women to achieve social change in Kosovo. She continues to be resolute in her fight against violent extremism and radicalization and a staunch promoter of peace and prosperity for the Balkans and beyond, which have garnered her numerous honors and awards.
The Road Ahead to Maintaining a Democracy
March 1, 2023
What are the main obstacles to maintaining a democracy? Is a sound legal system sufficient? We examine Kosovo and the Balkan region one year after the start of the aggression against Ukraine.
With Dr. Enver Hasani, former President of the Constitutional Court of the Republic of Kosovo (2011-2016).
Dr. Enver Hasani was the first President of the Constitutional Court of the Republic of Kosovo (2009-2015). He was a member of the Venice Commission representing Kosovo. He is a Professor of International Law and International Relations at the University of Prishtina, where he previously served as its rector. From 1992 to 1997 Dr. Hasani was a Legal Adviser to the Ministry of Foreign Affairs of the Republic of Albania. He participated in the Rambouillet Conference on Kosovo (1999) as part of the Kosovo delegation. He has published four books and numerous academic articles regarding different aspects of civil law, constitutional law, public international law and international relations and has given talks at many universities. He was a Fulbright Scholar at Northwestern University. He has studied at the University of Prishtina (Civil and Economic Law) and at Bilkent University in Ankara (MA and PhD in International Law and Relations). Dr. Hasani also holds the title of Doctor Honoris Causa from the University Kocaeli in Turkey.
Bipartisanship in Action
April 12, 2023
The Kansas Future Caucus convenes young and innovative legislators in the Kansas state legislature to work on the issues facing Gen Z, Millennials, and future generations. Future Caucus members are committed to pragmatically working towards a culture of political cooperation.
Moderated by Katie Bernard, reporter for the Kansas City Star and Wichita Eagle and former Student Advisory Board member.
Representative Tory Marie Blew (Arnberger) represents House District 112 in Barton County. She is in her fourth term and is the Vice-Chair of Higher Education Budget Committee. She also serves on Financial Institutions and Pensions and Insurance committees.
Representative Rui Xu represents House District 25 in Northeast Johnson County. He's in his 3rd term and serves as the Ranking Democrat on Financial Institutions and Pensions, as well as on the Commerce and Agriculture Committees. He also serves as the co-chair of the Kansas Future Caucus, along with Rep. Blew, which is comprised of all the legislators under 45 years old and seeks to solve problems along generational lines rather than fighting across party ones.
Katie Bernard covers politics and government in Kansas for the Kansas City Star. She led the Star's
coverage of Kansas' historic August 2nd vote on abortion rights and was part of the team covering the 2022 governor's race, attorney general's race, and 3rd District congressional contest. Katie joined The Star as a breaking news and crime reporter in 2019. She studied journalism and political science at the University of Kansas where she spent four years on the Dole Institute's Student Advisory Board.
The Millennial Action Project works directly with our nation's leading young policymakers on both a national and state level to bridge the partisan divide and lead a new era of collaborative governance. As a national, nonpartisan nonprofit dedicated to activating millennial and Gen Z policymakers, MAP gives our nation's young leaders the resources and support to develop and pass innovative policy solutions — and forge productive partnerships on the issues affecting the youngest generations of Americans.
This program is presented in partnership with the Millennial Action Project.
Common Ground for Trusted Elections
April 19, 2023
Join us for the 5th and final program in our Discussion Group series "Building Democracy in the 21st Century" for a conversation with Georgia's Secretary of State Brad Raffensperger and New Mexico's Secretary of State Maggie Toulouse Oliver, who have both signed The Carter Center's Candidate Principles for Trusted Elections. Veteran journalist and Fall 2022 Dole Fellow Jerry Seib will return to the Institute to moderate. Seib will focus the discussion on The Carter Center's Candidate Principles for Trusted Elections, and how they can help candidates, parties, and citizens promote election integrity and confidence in the voting process more broadly.
The Carter Center launched the Candidate Principles for Trusted Elections initiative in 2022. The bipartisan effort encourages candidates, political parties, and voters to uphold five core doctrines of democratic elections: integrity, nonviolence, security, oversight, and the peaceful transfer of power. Anyone — candidates, organizations, community leaders, and voters — can pledge their support for the Candidate Principles at principledcandidates.org.
Sec. Brad Raffensperger has served as Georgia's Secretary of State since 2019. In that time, he has overseen Georgia public records and Georgia elections, including the highly publicized U.S. Senate runoff elections in 2020 and 2021. Raffensperger won reelection in 2022 following a contentious Republican primary. Raffensperger is also the owner of Tendon Systems, LLC, a specialty contracting and engineering design firm with nearly 150 employees.
Sec. Maggie Toulouse Oliver has served as New Mexico's Secretary of State since 2016. As Secretary of State, Oliver has modernized New Mexico elections and advocated for reforms to increase transparency. Oliver is the former President of the National Association of Secretaries of State and serves on a number of government commissions & civic boards.
Gerald F. Seib is a graduate of the University of Kansas and was a journalist with The Wall Street Journal for almost 45 years. He served as the Journal's Executive Washington Editor and wrote the weekly "Capital Journal" column for 29 years. He has also reported from the Middle East for the Journal in the mid-1980s, covered the White House, moderated three presidential debates, and interviewed every president since Ronald Reagan.
This program is presented in partnership with The Carter Center.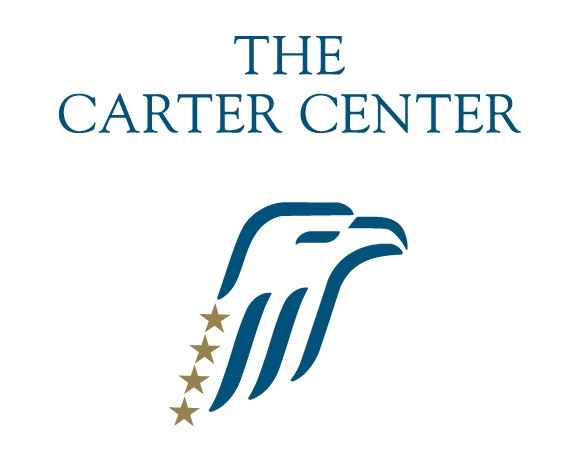 ---
The Robert J. Dole Institute of Politics is dedicated to promoting political and civic participation as well as civil discourse in a bipartisan, philosophically balanced manner. It is located on KU's West Campus and houses the Dole Archive and Special Collections. Through its robust public programming, congressional archive, and museum, the Dole Institute strives to celebrate public service and the legacies of US Senators Bob Dole and Elizabeth Dole.