Hybrid Event
A Conversation on Race Part IV: The Extraordinary Life of Cyclist Major Taylor, America's First Black Sports Hero
Event Category:
October 19, 2021 @ 7:00 pm
Hybrid Event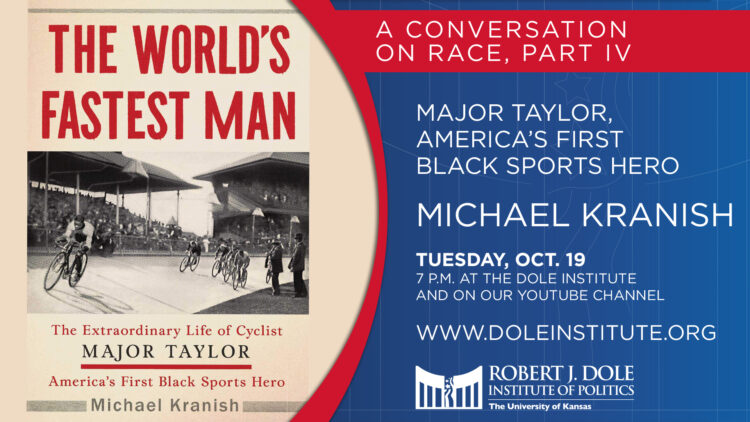 Investigative political reporter and author Michael Kranish will join us for our fourth installment of our A Conversation on Race series. He will discuss the life, tribulations, and career of Major Taylor, the first American-born Black world champion in any sport, fifty years before Jackie Robinson became a Major League baseball player. Kranish spent years collecting thousands of articles written about Taylor for his book, "The World's Fastest Man: The Extraordinary Life of Cyclist Major Taylor, America's First Black Sports Hero," in which he tells the story of how Taylor overcame insurmountable odds to become a world-class athlete during the Jim Crow era. Taylor's trailblazing accomplishments had widespread impact across society and are relevant to conversations we are having about African American athletes today.
This program includes a book sale and signing with the author.