Hybrid Event
Laughing at Myself: My Education in Congress, on the Farm, and at the Movies
Event Category:
October 14, 2021 @ 7:00 pm
Hybrid Event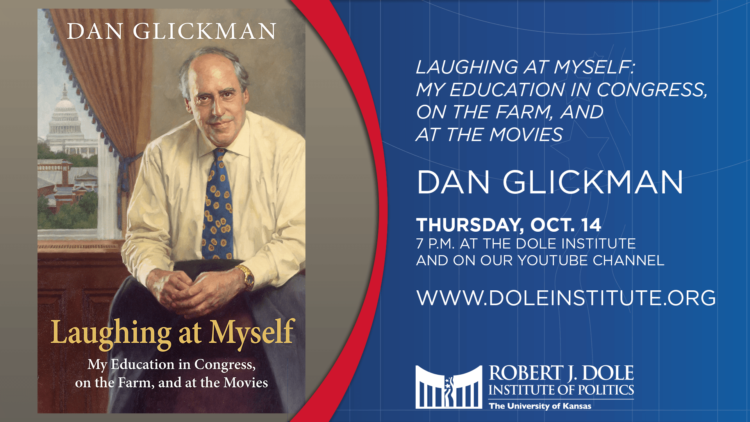 Former U.S. Secretary of Agriculture Dan Glickman returns to the Institute to discuss his autobiography, "Laughing at Myself: My Education in Congress, on the Farm, and at the Movies," based on his fascinating career path, which took him from Kansas to D.C. and Hollywood. Glickman served as the Secretary of Agriculture for six years under President Clinton and represented Kansas's 4th congressional district in the U.S. House of Representatives for 18 years. Glickman served as director of the Institute of Politics at Harvard University's John F. Kennedy School of Government from 2002 to 2004 and served as chairman of the Motion Picture Association of America Inc. from 2004 to 2010. He is also a senior fellow at the Bipartisan Policy Center and the former vice president of the Aspen Institute.
This event is cosponsored by KU's Department of Film & Media Studies.