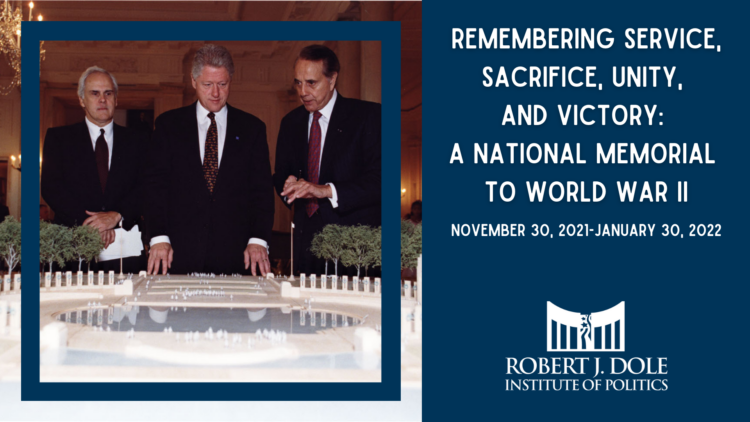 Remembering Service, Sacrifice, Unity, and Victory:
A National Memorial to World War II
November 30, 2021-January 30, 2022
Exhibit on display in the Elizabeth Dole Gallery & Reading Room
The bombing of Pearl Harbor on December 7, 1941: The tragedy that prompted US entrance into World War II, calling a whole generation into service, both abroad and at home.
Marking 80 years since that dark day, D.C. comes to the Dole Institute with this original concept model of the WWII Memorial presented in partnership with the Friends of the National World War II Memorial.
Bob Dole was one of 16 million Americans who served in uniform during World War II. Senator Dole brought his commitment to veterans to his 35 years of service in the US Congress and beyond. In retirement, Senator Dole served as national chairman of the fundraising campaign to build the National World War II Memorial, which opened on the National Mall in 2004, and has greeted veterans weekly on-site for 15 years.