Hybrid Event
The Last Liberal Republican
Event Category:
March 8 @ 7:00 pm
Hybrid Event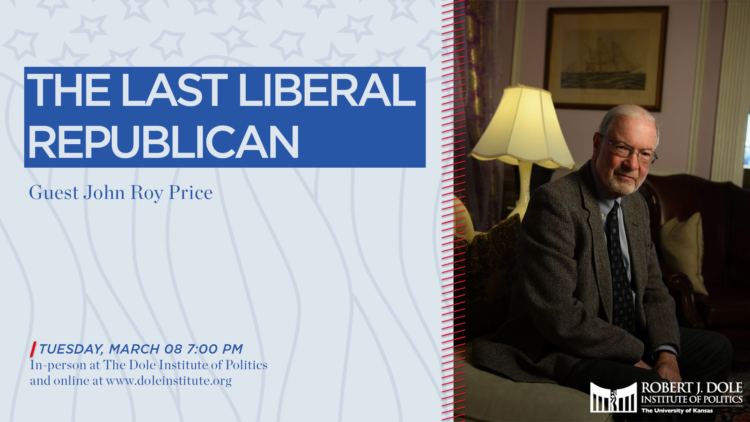 "The Last Liberal Republican"
John Roy Price 
Tuesday, March 8, 2022 | 7 p.m.
Join us March 8 at 7 p.m. when author John Roy Price will discuss his book "The Last Liberal Republican: An Insider's Perspective on Nixon's Surprising Social Policy." During the first Nixon administration, John Roy Price was special assistant to the president of the United States and executive secretary of the Council for Urban Affairs and the Council for Rural Affairs. Price places Nixon firmly in the liberal Republican tradition of President Theodore Roosevelt, New York governor Thomas E. Dewey, and President Dwight Eisenhower
Price makes a valuable contribution to political scholarship and our understanding of the Nixon presidency.
After the program, there will be a book sale and signing. Price's memoir is published with the University Press of Kansas.
Join us in person or livestream the event on our YouTube channel.