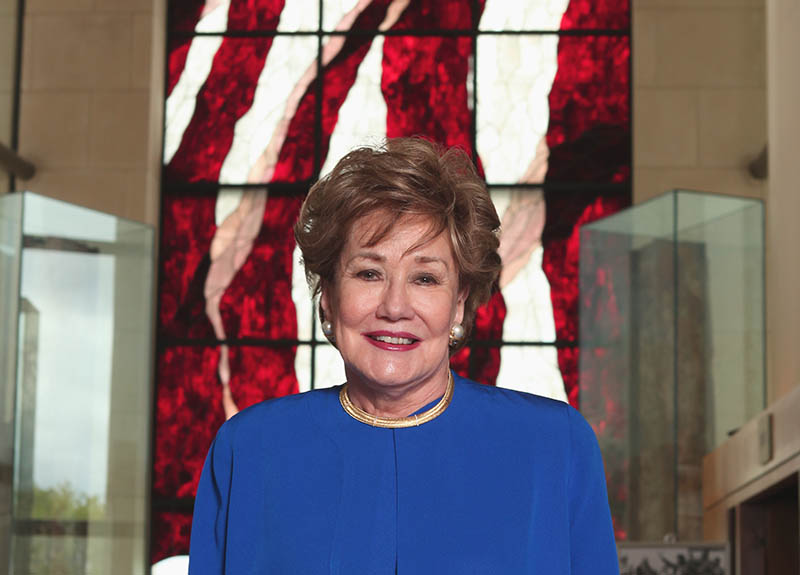 The Elizabeth Dole Public Service Award was established by John D. Pinegar, Douglas E. Smith, and Kathleen M. Smith to provide a $1000 award each year to a student of the University of Kansas who is an active member of the Dole Institute Student Advisory Board (SAB). The recipient must demonstrate their commitment to public service by supporting and growing student culture; embracing opportunities to bridge education with future goals; and participating in civic engagement.
Eligibility Requirements:
Be a currently enrolled student in good standing at the University of Kansas
A current, active member of the Dole Institute Student Advisory Board
A completed application submitted by deadline that will include:

A general information page (see word document)
A resume/curriculum vitae
A 2-page essay describing your commitment to public service and civic engagement (see instructions below)
Essay Instructions: Write a 2-page essay in which you:
Briefly describe what public service and civic engagement mean to you; if Senator Elizabeth Dole has inspired you in this regard, please share.
Give 2-3 examples of your commitment to public service and how you've made a difference in your community.
Discuss how you've contributed to student life at KU and how you're embracing educational opportunities now to make you a more engaged citizen in the future.
Format Guidelines: Times New Roman, 12pt font, and double-spaced.
Application Process:
Students interested in applying for the award must submit a completed application and attach all supporting materials by 5:00pm on Sunday, April 2, 2023. Applications must be submitted to doleinstitute@ku.edu with the subject line "Elizabeth Dole Award Application."
Applicants will be notified by Monday, April 10, 2023.
Elizabeth Dole Award Application 2023
General Information Page for Elizabeth Dole Public Service Award 2023

Previous Award Winners
2023
Olivia Lara
2022
Grace Mechler
2021
Emily Depew